2022 Commonwealth Games: All is set for Friday UTTA top 16 elimination trials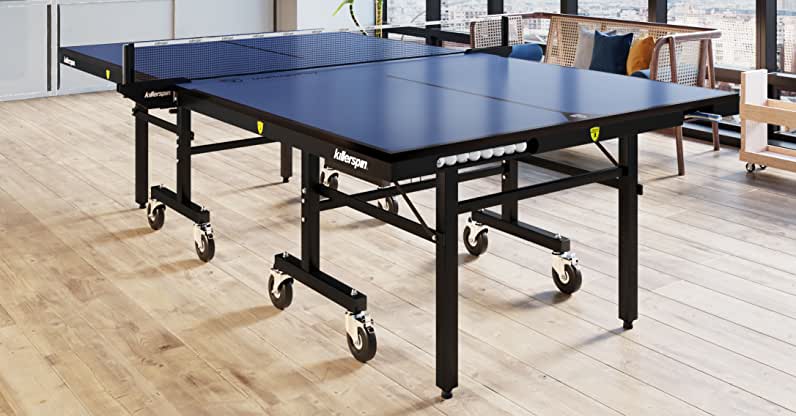 Uganda Table Tennis Association (UTTA) have finalized all the necessary logistics for the top 16 elimination trials for men and women.
The event set to rank Uganda's top Division – Seniors, reducing cream to top 8 has only a few hours away.
A very hot action on table to be held at the MTN Arena in Lugogo this Friday, also serves as UTTA Commonwealth Games trials through which the 2022 Birmingham team shall be selected.
The Top 16 will also be reduced to the Top 8 by elimination of 8 players both men and ladies.
The second trials for top 16 Men and Ladies will see different players battle for the top 8 slots where 8 from each gender will get eliminated in the race to represent Uganda at the forthcoming Commonwealth Games Qualifiers.
All players must present a proof of COVID-19 vaccination card to be presented to the competition's officials before participation.
There's a much anticipated competition and high quality show pieces at this event since it is to be used in ranking 1st Division of national senior team for both men and women from whom a national team shall be summoned.
Players in the race
Men
John Madanda, Imran Luwooza, Benjamin Achuma, Tendo Kasoma, Pius Lukale, Ronald Nyaka, Diof Miiro, Moses Mbabwa, Juma Wabugoya, Shafik Batanda, Sam Mbabazi, Kikomeko Wasswa, Joshua Magaya, Jeremiah Magaya, Atwif Sentamu, Philip Napokoli
Women
Flavia Amaniyo, Aminah Nampeera, Jalia Bandudu, Parvin Nangonzi, Ydia Mandala, Regina Nakibuule, Ludia Nantungu, Irene Nekesa, Jemimah Nakiwala, Kelly Ayikoru, Irene Wotanabela, Shanita Namala, Astolo Halima, Patience Anyango, Mariam Kirabira, Rita Nakhumtsa, Seera Florence
About Author