2021 Buganda Masaza Cup Groups draws held, defending champions pitted in Masengere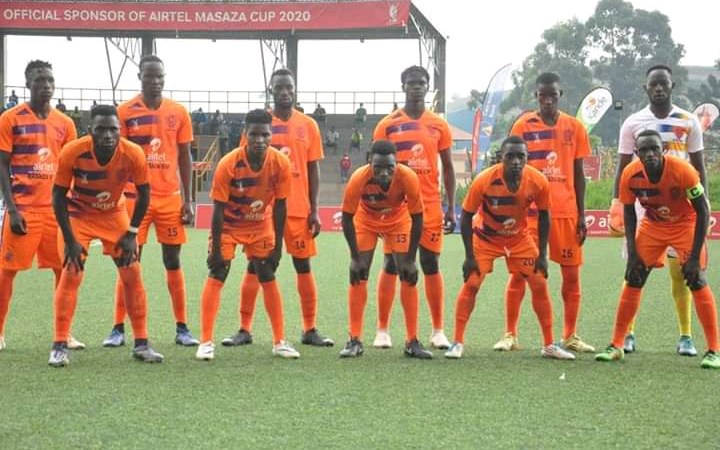 2021 Masaza Cup tournament groups draws were held today at the Buganda Kingdom administration block, Bulange in Mengo, Kampala.
Defending champions Gomba were pitted in Masengere along side Kyadondo, Ssingo, Kabula and Buluuli.
2020 Runners up Buddu, Mawogola, Busujju, Buwekula and Butambala form Muganzirwazza group whlist, Bulange group is composed of Busiro, Bugerere, Kyaggwe and Buvuma.
2019 champions Bulemezi, Kooki, Mawokota and Islanders Ssese will compete in Butikiro group.
The draws follow the announcement for venue and official kick off date made recently by Buganda Kingdom Minister of Sports, Leisure and Recreation Owek. Henry Moses Ssekabembe Kiberu.
This year's edition is confirmed to kick off 20th November 2021 at the FUFA Technical Center in Njeru.
The development came during a meeting he convened with all the Masaza chiefs leaders and representatives ahead of the 2021 Masaza Cup football tournament in Bulange, Mengo – Kampala.
This meeting came a day after the Masaza cup rules review committee headed by Bernard Bainamani officially handed over their report.
Buganda Kingdom Premier Charles Peter Mayiga will officially launch the competition on Thursday, 4th November at Bulange, Mengo in Kampala.
The all time champions Gomba are defending Champions. They beat Buddu 3-1 at the St.Mary's Stadium in Kitende to claim a record fifth trophy in the tourney's history.
Full Groups

Masengere
Gomba
Kyadondo
Ssingo
Kabula
Buluuli
Muganzirwazza
Buddu
Mawogola
Busujju
Buwekula
Butambala
Bulange
Busiro
Bugerere
Kyaggwe
Buvuma
Butikiro
Bulemezi
Kooki
Mawokota
Ssese
About Author