FWSL: Kawempe Muslim Ladies start 2023/24 season with a win over Rines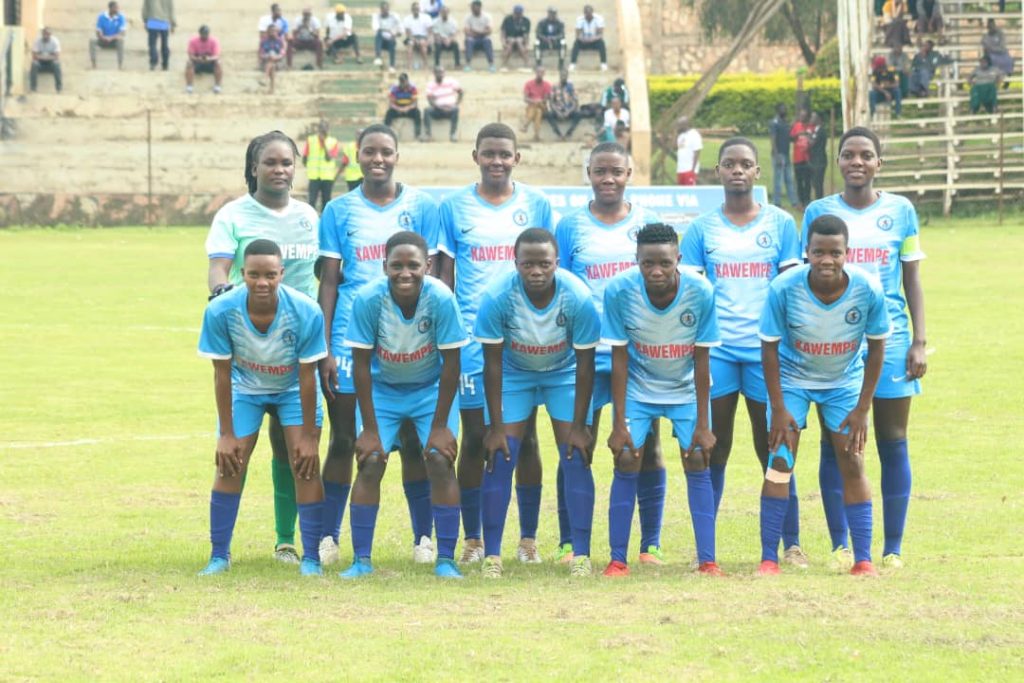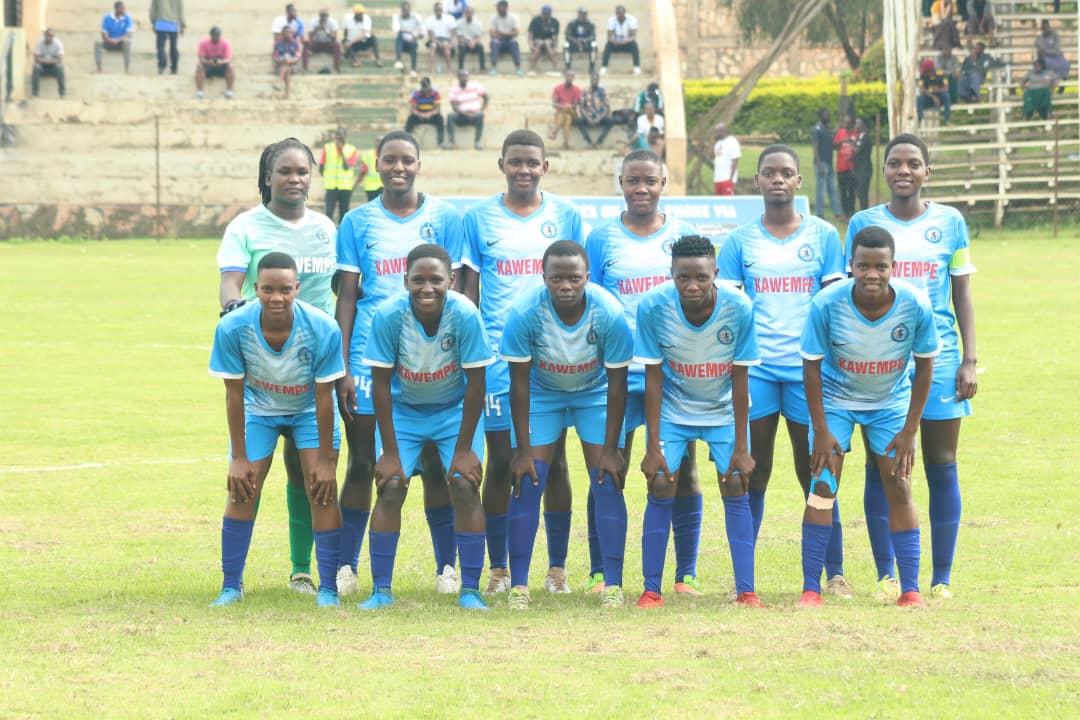 PHOTO BY: JOEL JUUKO
Rines SS 2-3 Kawempe Muslim Ladies FC
Kawempe Muslim Ladies FC have started their 2023/24 FUFA Women Super League with a 3-2 win over host Rines.
Record champions Kawempe Muslim Ladies FC through Hadijjah Babirye got an early lead in the 4th minute.
Shortly after ten minutes in the, Catherine Wujja equalized with a sweet diving header connecting on Jesca Namanda's cut-back from the left.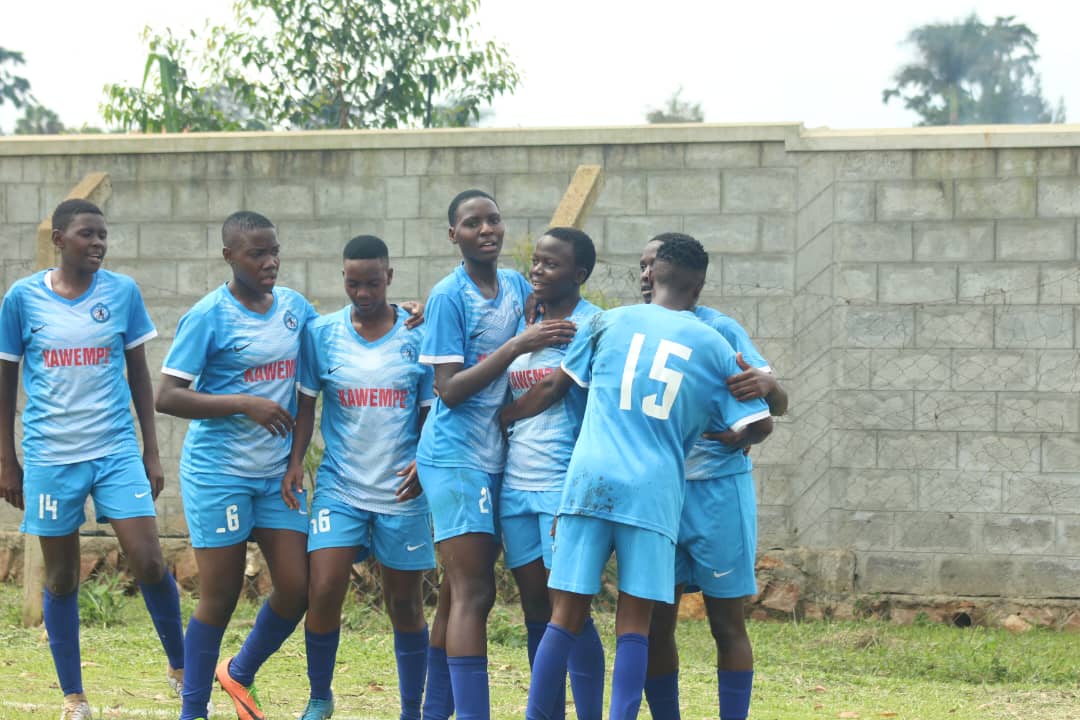 PHOTO BY: JOEL JUUKO
Nabuliime bounced back to the score sheet in the 37th minute with the second goal after squeezing the ball past goalie Bridget Nansamba to hit the back of the net off the goal-post.
In 44 minutes of play, Agnes Nabukenya extended Kawempe Muslim Ladies FC's to 3-1 with a hard shot inside the area.
Captain Jesca Namanda failed to convert from the penalty mark in the 82nd minute to deny Rines a second goal.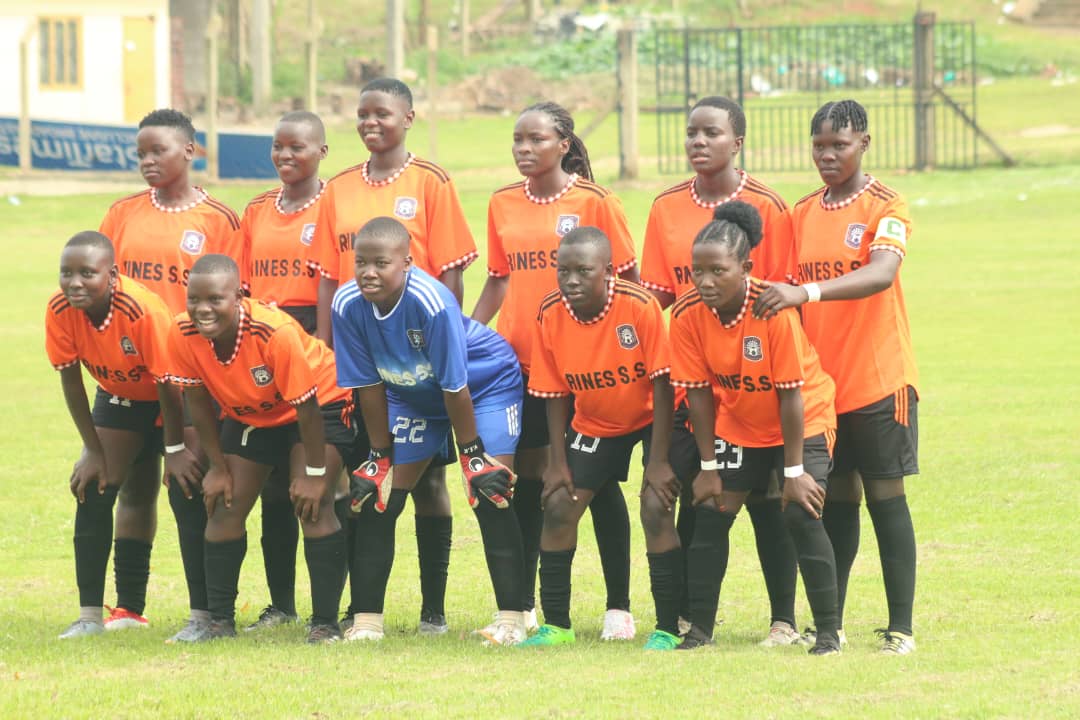 PHOTO BY: JOEL JUUKO
Silky left footed  forward Aminah Nababi was fouled by defender Shakira Nankwanga in the area and referee Aisha Kiiza pointed at the penalty mark.
Eventually in 87 Minutes, Rines closed the gap with the second goal. Shakira Nankwanga connected self when she capitalized on goalie Juliet Adeke's blander to hit an empty net.
How teams lined up
Rines SS Women Football Club
Bridget Nansamba (GK), Florence Nazizi, Kauda Hailat, Patricia Nakato, Shakira Nalule, Yusta Kayesu, Eve Nagayi, Aminah boom boom boom boom bunny Bunn Bunn , Immaculate Odalu, Jesca Namanda, Catherine Wujja
Sub
Joan Namusisi, Justine Ayerango, Shadia Nakiwala, Moreen Nankinga, Yasmeen Nalukwago, Jovia Nakirya
Coach: Bright Nyanzi
Assistjant: Isma Mukiibi
Kawempe Muslim Ladies FC
 Adeke Juliet, Nakimera Sharifah, Mushimire Ritah, Nankwanga Shakirah, Kobusinge Jolly, Namutebi Krusum, Nabukenya Agnes, Nassazi Allen, Nabuliime Phiona, Babirye Hadijah, Kabacurezi Mary.
Sub
Nambuya Josephine, Nalukoda Suzan, Kisakye Dorcus, Namazzi Vaness, Nanziri Rhoda, Kampi Halima, Nakato Rebecca.
About Author