Walugembe ready for his full debut at Express FC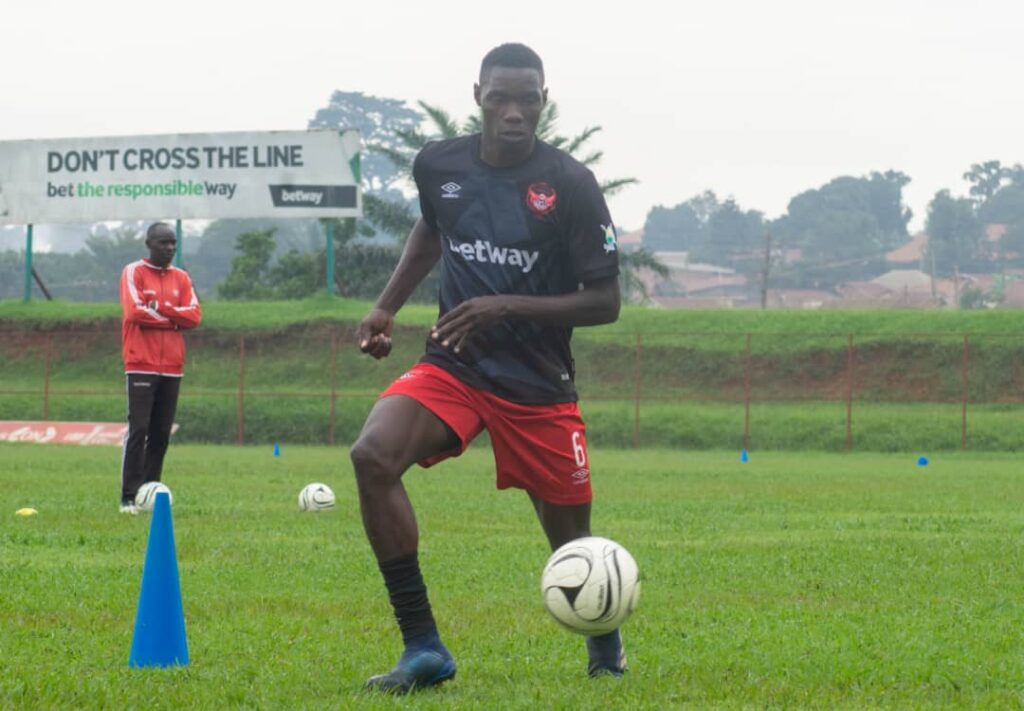 Express FC forward Raymond Walugembe claims that he is ready for his full debut at Express FC.
Walugembe was signed up in September from Kyetume FC to boost the forward line.
The 22-year-old lanky forward has managed two league appearances all off the bench in the five league meetings played so far.
However, he is optimistic his time will come and when it does and he is itching to make it count.
"First of all I am glad that I joined this club, it has a rich history and winning is in it's DNA so I know I am already a winner."
"I haven't really broken through but I trust the process and I am looking forward to when I become a regular to make it count" he said before adding he's learnt a lot from his fellow forwards," Walugembe said before adding.
"The support I've received from my teammates and fellow forwards is great."
"Senkaaba, Kambale and Kiragga have ensured I settle in well and we work as a unit which keeps me going, we have a busy schedule coming up but I am hopeful we shall maintain the momentum because it's the only way we can be champions again," he added.
Express' next game will be against arch rivals SC Villa on 20th November at the Betway Muteesa II stadium Wankulukuku.
About Author