Wakiso Derby: St. Noa Girls-Zana, Taggy High School, meet in Fresh Diary Secondary Schools Games Round 16 stage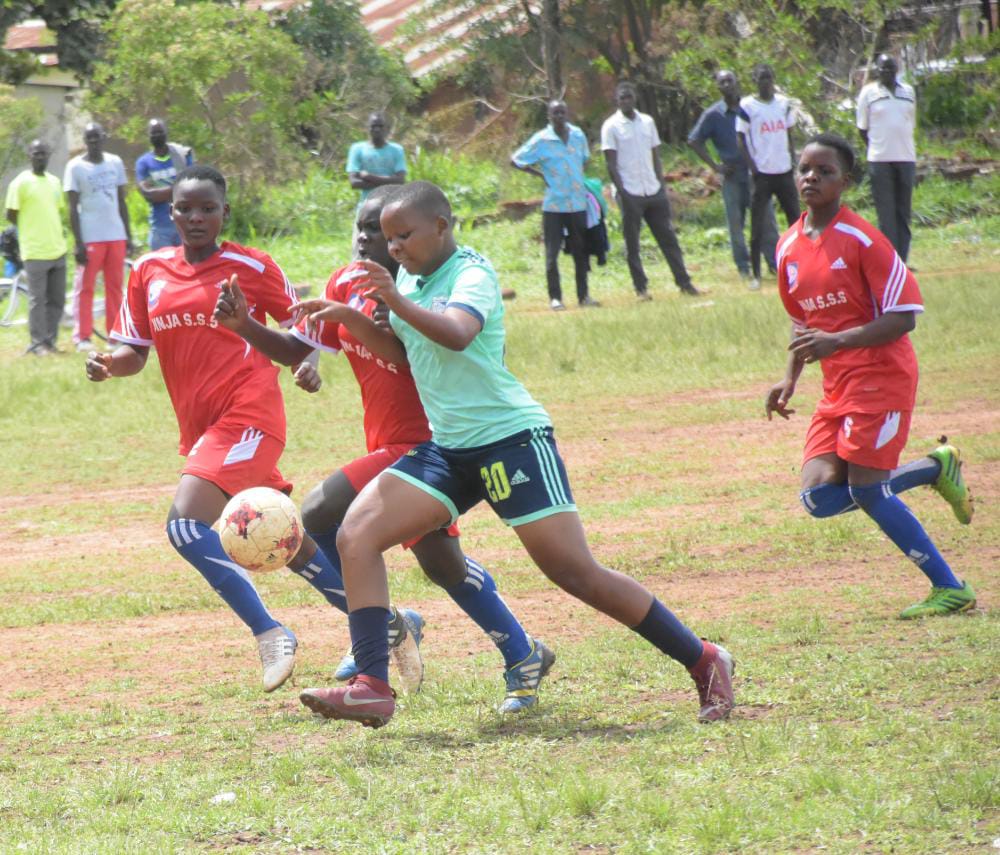 The 2022 Fresh Diary Secondary Schools Games 2022 girls football clinch knockout stage.
The stage comes along with two big fixtures which include Wakiso district's semi finalist Wakiso Hill pairing Kampala number two (2) Uganda Martyrs High School, Lubaga and a Wakiso Derby between current district champions Taggy and all time champions St. Noa Girls Secondary-Zana.
St. Noa Girls Secondary Schools-Zana and Wakiso district champions Taggy High School Entebbe will face off in yet another highly anticipated epic tie at the round of 16 stage of the ongoing USSSA Fresh Diary Games.
To reach this stage, St. Noa Girls Secondary-Zana sailed through group H as leaders with a 100% win record gunning 21 points, 41 goals and conceded once.
Whilst Taggy High School advanced as 1st runners up of group G behind leaders King of Kings.
This will be the be the 2nd meeting for the two sides this year and the 3rd in the successive three (3) sporting year. Each team has won once.
Taggy eliminated St. Noa Girls Secondary Schools-Zana in the hectic semi-final tie of Wakiso District USSSA Fresh Diary qualifying championship by 1-0.
New talent Gloria Nasuuna converted from the mark after a foul on skipper Kamiyat Naigaga by Barbra Amono (skipper St. Noa) in the forbidden area.
The loss became St. Noa's loss in Wakiso district championship since 2015 were the later won four successive trophies.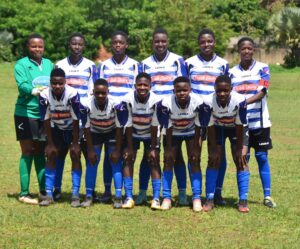 In the other big tie at this stage, Kampala region 1st runners up Uganda Martyrs High School, Lubaga will battle Wakiso district semi finalists Wakiso Hill.
Group F leader Uganda Martyrs are the other side that had a good run in the group stages managing 21points.
In the process, the Lubaga based side scored 34 times and conceded conceded one in seven games to top group F on 21 points.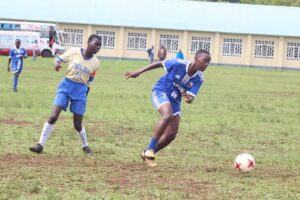 Forward Latifa Nakasi scored 16 goals of the 34. She is a future prospect and star to watch in the knockout stage games.
Wakiso Hill advanced to this stage with 15 points, scoring 16 goals and conceded only one.
National and FEASSSA champions Kawempe Muslim Secondary School who led group A with a 100% win record, scoring 31 against none will face Acaba girls.
Wakiso district 1st runners up Rines SS will take on Luwero district representative Kayindu, Sacred Heart face Olila while King of Kings lock horns with Jinja SSS.
At the same stage, Bishops SS Mukono face Sheema Girls as Amus College take on Restore Leadership Academy.
Proudly sponsored by Fresh Diary, the company's marketing manager Vincent Omoth believes the sponsorship to the tournament is of great important to the youthful competitors.
"Our sponsorship essentially serves to nurture the sporting talent of our youth while highlighting the need for health and nutrition using our products. Fresh Dairy believes in developing a complete individual in terms of Sports, Academia and Health."
"Fresh Dairy's products are both healthy and nutritious. They include Long life or UHT milk, Fresh Milk, Flavoured milk, milk powder, Yoghurt, butter, ghee and cream, all coming in various sizes to suit varying customer preferences." He added.
Full round of 16 fixture
1. Kawempe Muslim Vs Acaba Girls
2. Sacred Heart Vs Olila
3. Rines SS Vs Kayindu
4. Bishops SS Vs Sheema Girls
5. Restore Leadership Academy Vs Amus College
6. Uganda Martyrs High School Vs Wakiso Hill
7. King of Kings Vs Jinja SSS
8. St. Noa Girls-Zana Vs Taggy High School.