USSSA Fresh Diary Games: Rines face St. Noa, Taggy, Wakiso Hill meet in Wakiso district semi-finals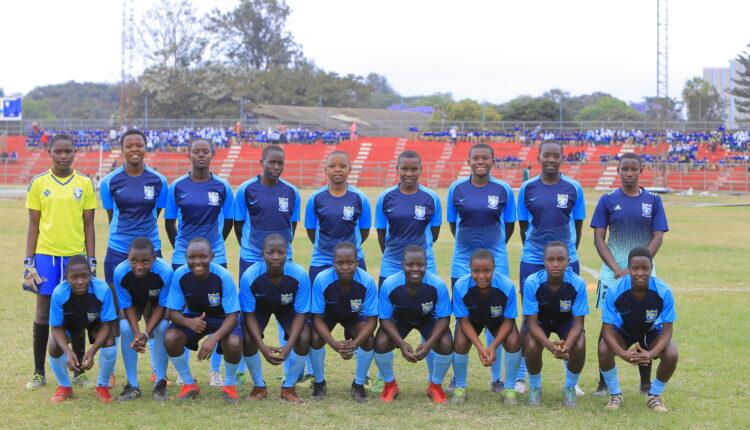 Girls football semi-finals
Friday, 31st March 2023
Taggy Vs Wakiso Hill
St. Noa Girls-Zana Vs Rines SS
Uganda Secondary Schools Sports Association (USSSA) Fresh Diary Games Games girls football qualifiers for Wakiso district hit semi-final stage.
Defending champions Taggy, Rines SS St. Noa Girls-Zana and Wakiso Hill are the four sides making the semi-final puzzle.
The Zana based side will take on Rines SS in the first Semi-final. Rines will highly need their experienced goal machine Eve Naggayi in a hunt for goals in this crucial tie.
St. Noa Girls-Zana are a highly scoring side and there is a lot to do for the Nyanzi coached side to stop the scoring power of usual tormenter Sylvia Kabene and Esther Babirye.
The two players Kabene and Babirye have been directly involved in 26 goals. They are always complemented by high scoring midfielders Rebecca Nyakake, speed merchant Miriam Ayo "aka" Bajaji,  Imelda Kasemire, Sarah Babirye, Titie Nakyeyune and Wnniefred Kwatulira.
In another Semi-final, reigning champions Taggy High School and 2022 fourth ranked Wakiso Hill face off.
Taggy will largely depend on the current form of their two forwards Kamiyat Nayigaga and Zaitun Namaganda. These have always been accompanied by Sherina Nantongo, Justine Kinsumbya, Charity Katusiime and  Sharifah Nakigudde.
Despite their defensive discipline that saw them not concede, Taggy scored over 30 goals in the group stages.
Taggy, Wakiso Hill, St. Noa Girls-Zana are on a 100% winning run whilst Rines SS also remains unbeaten despite a draw in the group stages.
The semi-finals will be played this evening at St. Mary's College Kisubi while the finals are set for Saturday, 1st April at Kabaka Kyabaggu Stadium in Wakiso City.
The four semi finalists will represent Wakiso at the national championship set for May.
About Author