UNF Novice: Perfect start for giants Kitende, St. Noa-Zana, Buddo SS at 2023 national qualifiers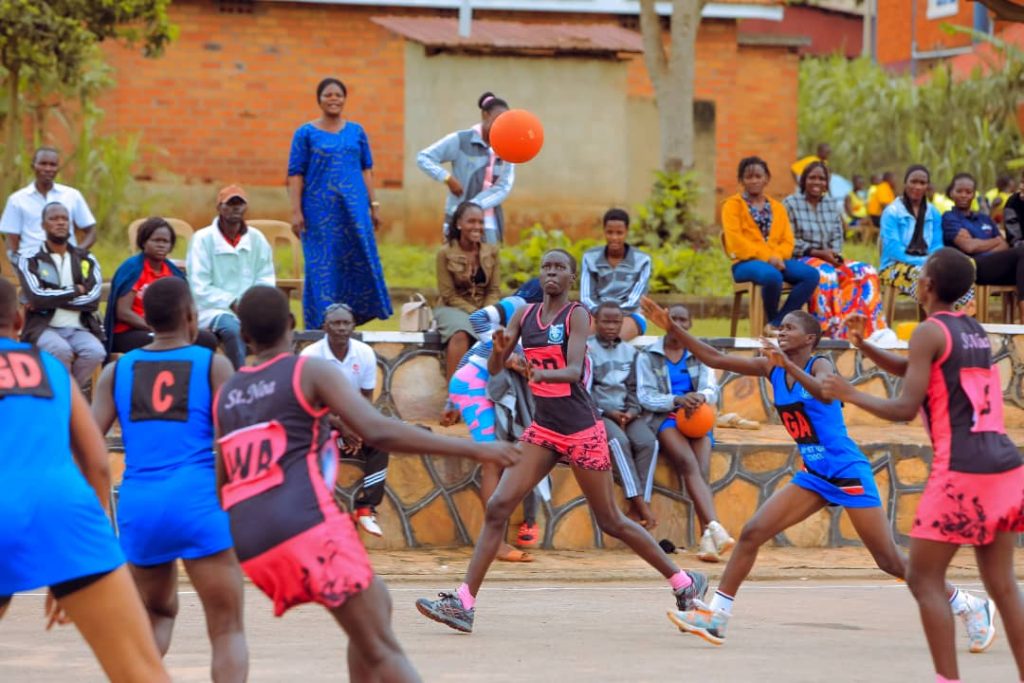 UNF Novice: Perfect start for giants Kitende, St. Noa-Zana, Buddo SS at 2023 national qualifiers
All time champions St. Mary's Kitende, former winners St. Noa Girls Secondary School-Zana and Buddo SS had a brilliant start at the ongoing 2023 Novice national qualifiers.
The Uganda Netball Federation (UNF) Buganda region Novice qualifiers  start on Friday, 18th March at Buddo SS in Wakiso.
All time winners St. Mary's Kitende won their opening two fixtures on day one. They won 30-17 against Kawempe Muslim, 22-17 over Kawanda and a slim 28-26 against the 2019 champions Buddo SS.
The 2017 champions St. Noa Girls Secondary School-Zana beat Standard High-Kateera 32-12, 28-19 against Baptist High School and a landslide 58-1 win over Wampeewo Ntake.
2019 Kiboga edition champions Buddo SS won one of their two encounters. They lost slimly 28-26 to defending champions St. Mary's Kitende and won 20-18 in game two.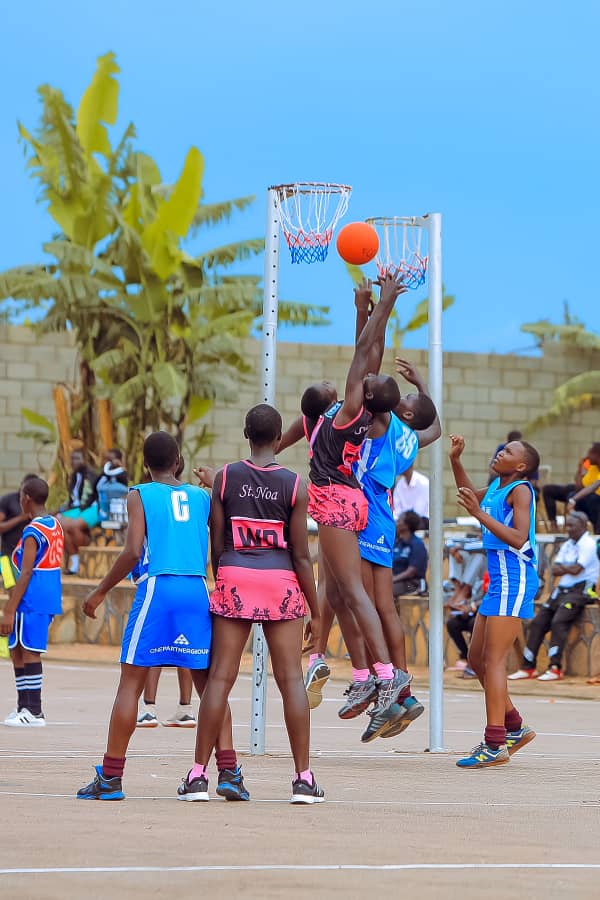 The round robin preliminary format of play championship continue and climax today.
The four top teams shall feature at the semi-final stage and the finalists shall qualify for the national championship to represent Buganda region.
The National championship shall be held in Mbale at a date and venue to be communicated later.
In the past 13 edition, St. Mary's Kitende has won nine (9) trophies of the schools category.
Only St. Noa Girls Secondary School-Zana (2017), the defunct Luyanzi College (2018) and Buddo SS (2019) came into the mix.
Central, Kampala, Eastern, Western and Northern regions shall send two representatives at Novice national championship in Mbale.
St Mary's Boarding SS, Kitende are the defending champions. They beat a resilient St Noa Girls-Zana 22-18 in the competition graced by 10 secondary schools at Kawempe Muslim in Kampala region.
Day one results
Wampewo Ntake 05-38 Baptist
St. Noa Girls-Zana 32-12 High Standard High-Kateera
St Mary's Kitende 28-26 Buddo  SS
Kawanda SS 12-14 Kawempe Muslim
High standard 33-06 Wampeewo
Baptist 19-28 St Noa Girls-Zana
St Mary's Kitende 30-17 Kawempe Muslim
Buddo SS 20-18 Kawanda SS.
Wampewo Ntake 01-58 St. Noa Girls-Zana
Baptist 20-15 High Standard.
St.Mary's kitende 22-17 kawanda SS
About Author