Uganda Cranes coach Micho found guilty for sexual assault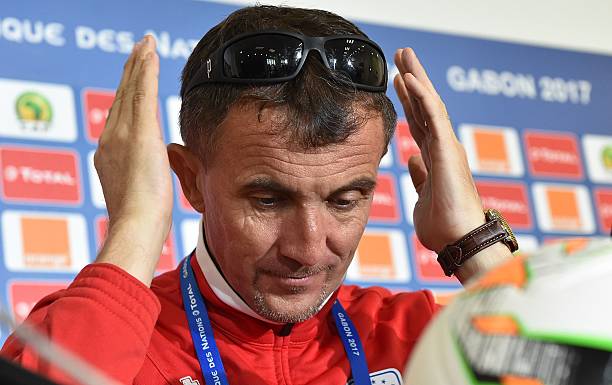 The New Law Court in Gqeberha of Port Elizabeth city located on Algoa Bay in South Africa's Eastern Cape Province has found Uganda Cranes coach Milutin Sredojevic commonly known as Micho guilty for sexual assault.
A sexual assault case against Micho Sredojevic was filed by a 39-year-old woman during the 2020 COSAFA Cup tournament which took place Eastern Cape, a time the Serbian was in charge the Zambian senior national team.
Micho has been battling the Court charges of touching a coffee woman inappropriately who had gone to serve him and his colleagues during COSAFA championship events.
Micho who was arrested and released on bail of R10,000 has been up and down with different Court hearing of the case, until today Tuesday, 19th October he was found guilty.
The Serbian tactician has been slapped with a suspended five-year prison sentence which means he (Mucho) should not be found guilty of any similar offence again in the next five years or else he will be arrested with immediate effect.
After the silent Court news, Federation of Uganda Football Associations (FUFA) came up with a jelly smeared statement about the tactician as it reads below.
"The Uganda Cranes coach Milutin Sredojevic asked FUFA for permission to attend to a private matter in South Africa.
We have this afternoon received information that the private matter has been concluded for now.
The coach will come back to resume his duties accordingly"
About Author