UCCF joins KCCA FC as official warm up kit partner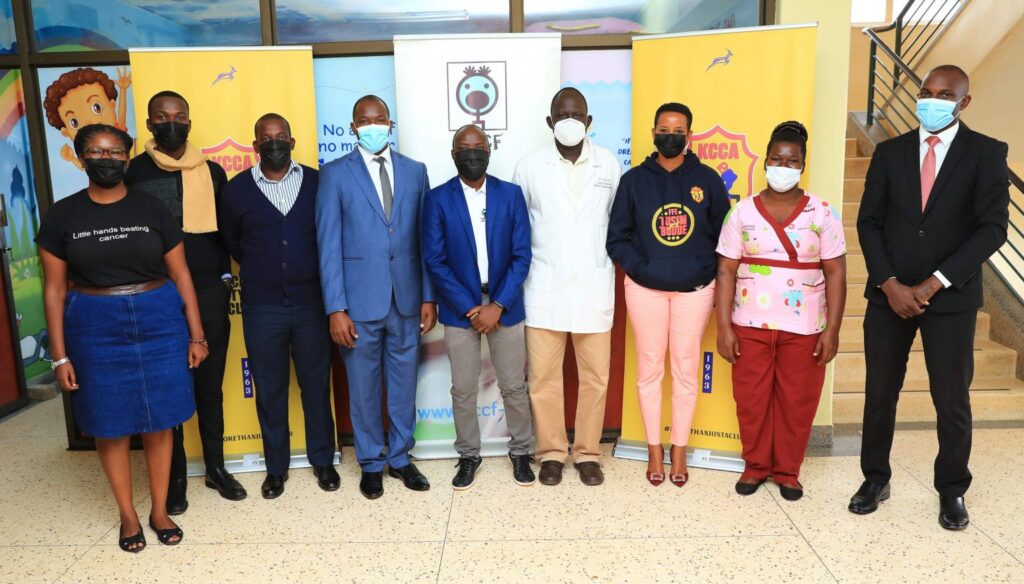 KCCA FC has unveiled the Uganda Child Cancer Foundation as the official warm up kit partner for the 2021/22 season.
The partnership is in line with KCCA FC's strategic plan objectives and getting a Corporate Social Responsibility partner is one among many.
"KCCA FC is proud to partner with UCCF for so many reasons. We want to inspire lives and we know every life matters," KCCA FC chairman Martin Ssekajja said.
"We want to become the vehicle of awareness about cancer. We hope that the number of children UCCF caters for can increase from 700 to over 1000."
"We shall be UCCF ambassadors and we hope this partnership can build very many partnerships in the future." he added.
KCCA FC players together with UCCF will champion awareness about the existence of cancer among children as well as screening during the 2021/22 season.
What you need to know about UCCF
UCCF is a Non-government organization that was founded mainly by the Uganda Cancer Institute Staff, parents of children with cancer, and other concerned individuals.
It supports children and young persons suffering from cancer in Uganda by providing direct treatment and social support to those made vulnerable by limited sources. UCCF also advocates for cancer control and management.
About Author