She Cranes upsets host South Africa to finish fifth at 2023 World Cup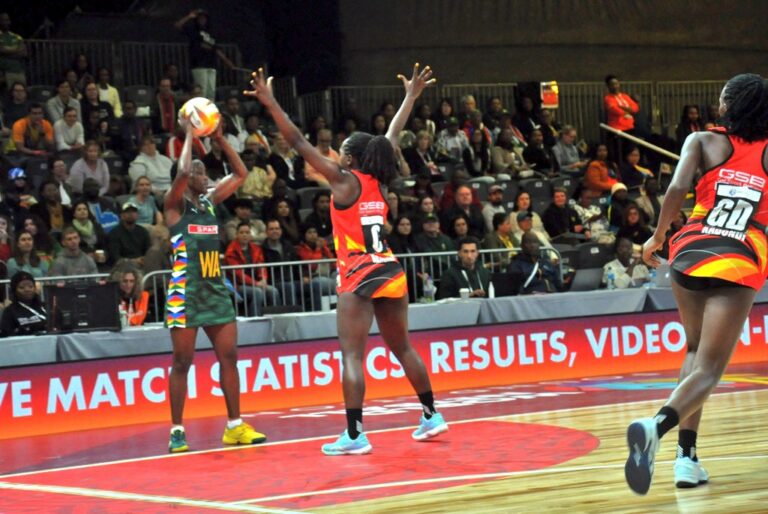 Uganda upsets host South Africa to finish fifth at 2023 World Cup
The  She Cranes have upset hosts South Africa to finish fifth (5th ) at the 2023 Netball World Cup a tight 49-47 contest.
The She Cranes had recently lost to the host South Africa  in the controversial 52-50 preliminaries tie. However, a 49-47 win gives a perfect pay back.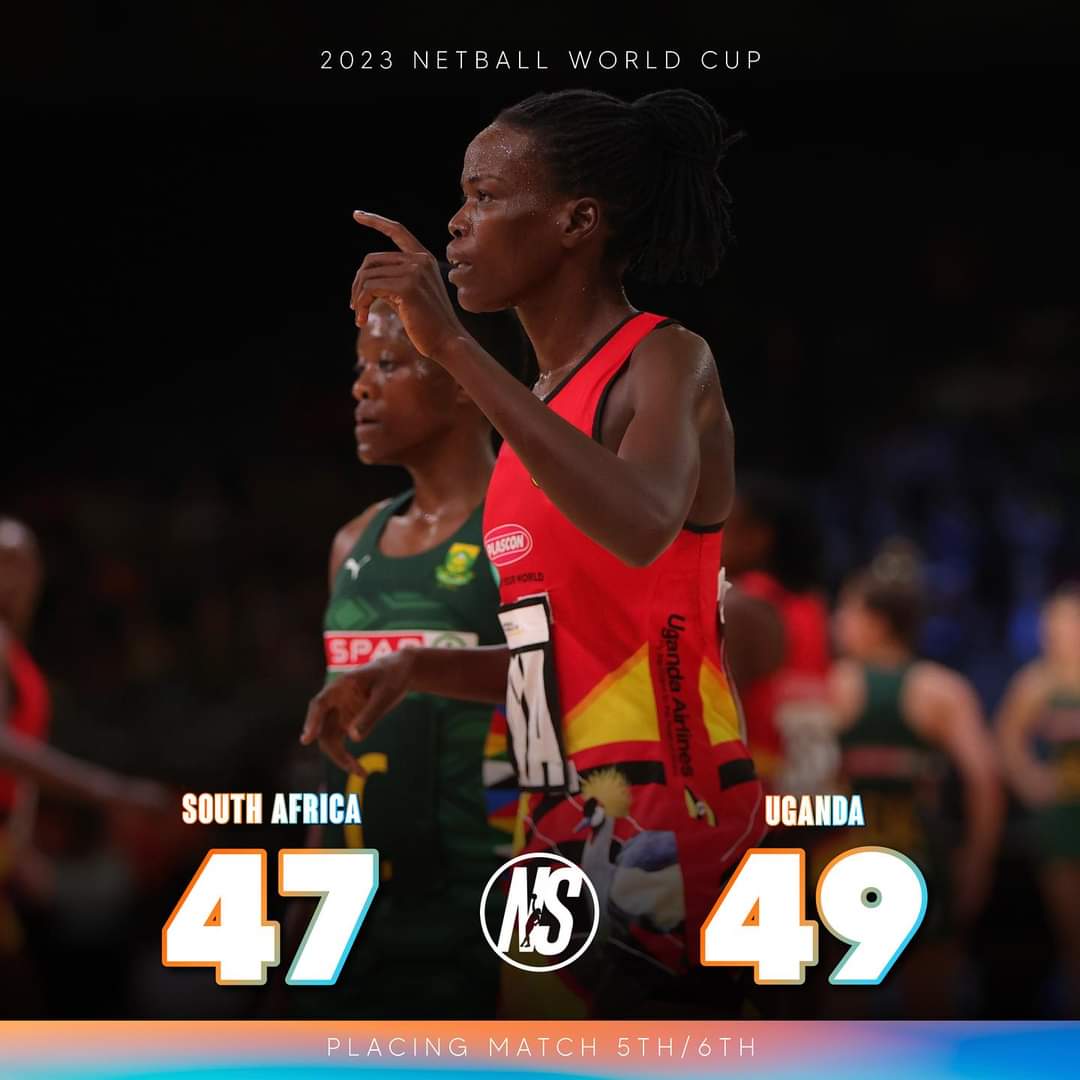 Despite the early financial struggles and leadership unrests, the youthful She Cranes has recorded Uganda's best finish ever at a World Cup event.
Uganda was 13th on their debut in Trinidad and Tobago, 8th and 7th at the 2015 Australia and 2019 England World Cups respectively.
Too composed and calm on the day, Mary Nuba gave She Cranes a good scoring rhythm with 29 goals. She was supplemented by Shadiah Nassanga and Irene Eyalu who scored 10 times each.
Uganda's workhorse, Center,  Margret Baagala assisted 21 times on her return after missing the first South African tie in the preliminaries.
About Author