Pro Boxing: Olympian Shadir Musa Bwogi is new national super middleweight champion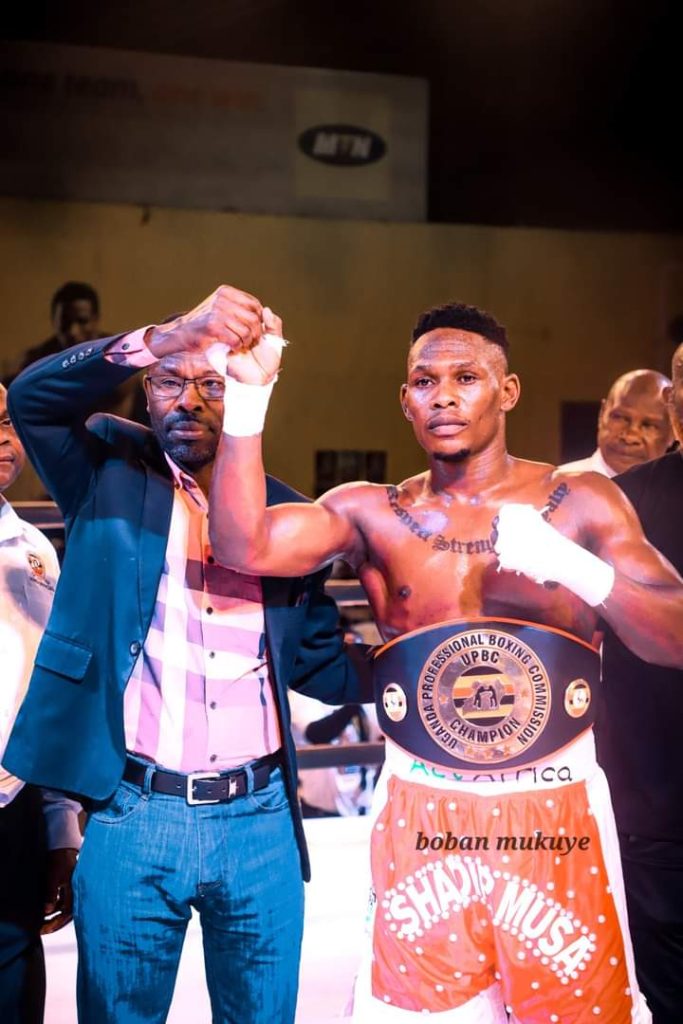 Having won it all in the Junior ranks, Uganda's Olympian and former Bombers captain Shadir Musa Bwogi knocked out Ivan Magumba to win his first national title in the pro ranks.
The bout was held on Saturday evening at MTN Arena in Lugogo.
Bwogi landed devastating punches onto Magumba's head to win it too early in the first round of the fight.
Shadir Musa Bwogi's win against Police Constable Ivan Magumba who kissed the canvas in the first round of the national super middleweight (75kg) earned him the first ever national belt as a professional boxer.
Immediately after the first, Bwogi  pledged to deliver more for his fans as he turns focus on raising his level of fight to international scenes.
"I'm just  beginning and more is yet to come. Thank you my fans. My focus now turns to raising my country's flag high locally and internationally and bring what hasn't been achieved before for my nation.
 I train too hard and my fans shall continue to see a different version of me". Shadir Musa Bwogi.
In the bout, Bwogi tactically and technically exploited his opponent's weakness with a fast flowing punches that landed him onto the floor.
About Author