FRESH DAIRY SECONDARY SCHOOL GAMES – 2023 edition boosted with 240M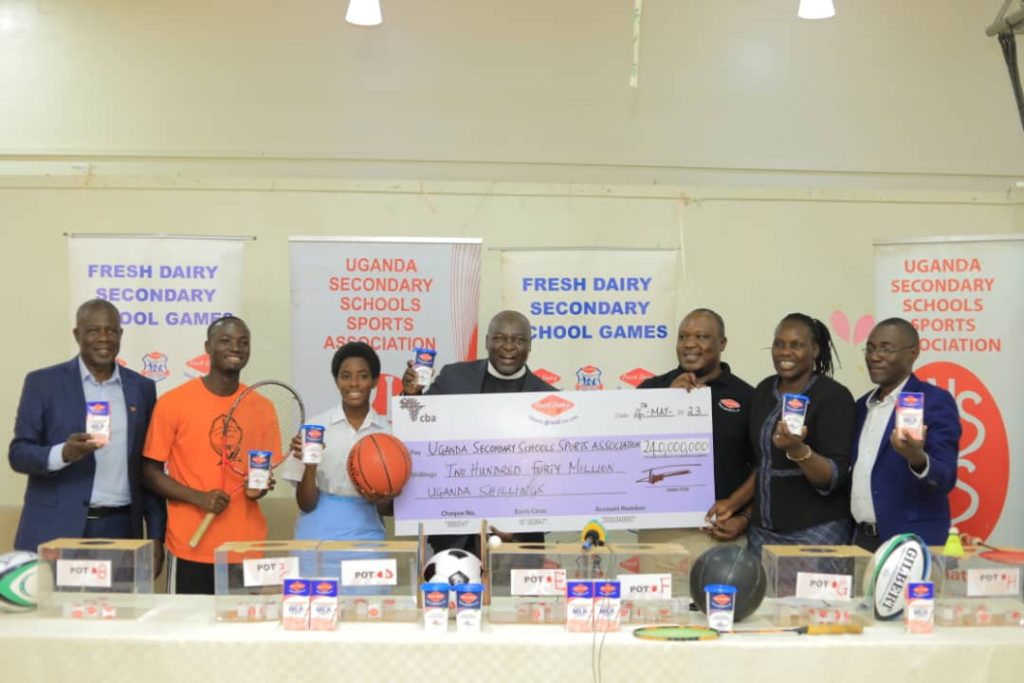 The Fresh Dairy Secondary School Games – 2023 edition have today received a boost of Two Hundred Forty Million (240,000,000) from Fresh Dairy, the leading dairy products producers in Uganda as title sponsorship.
Marketing Manager Fresh Dairy – Vincent Omoth said, "In 2019, Fresh Dairy committed to a five-year contract with Uganda Secondary Schools Sports Association to boost sports in secondary schools across Uganda and this year, we have boosted the games with Two Hundred Forty Million (240M) Uganda shillings.
Over the past three editions, Fresh Dairy is pleased to see a progression in secondary school sports through better quality of sports being played now, but also an increase in the number of students and schools participating.
This year, Fresh Dairy's sponsorship will go towards administrative costs for the games to heighten participation and interest in the games both nationally and regionally."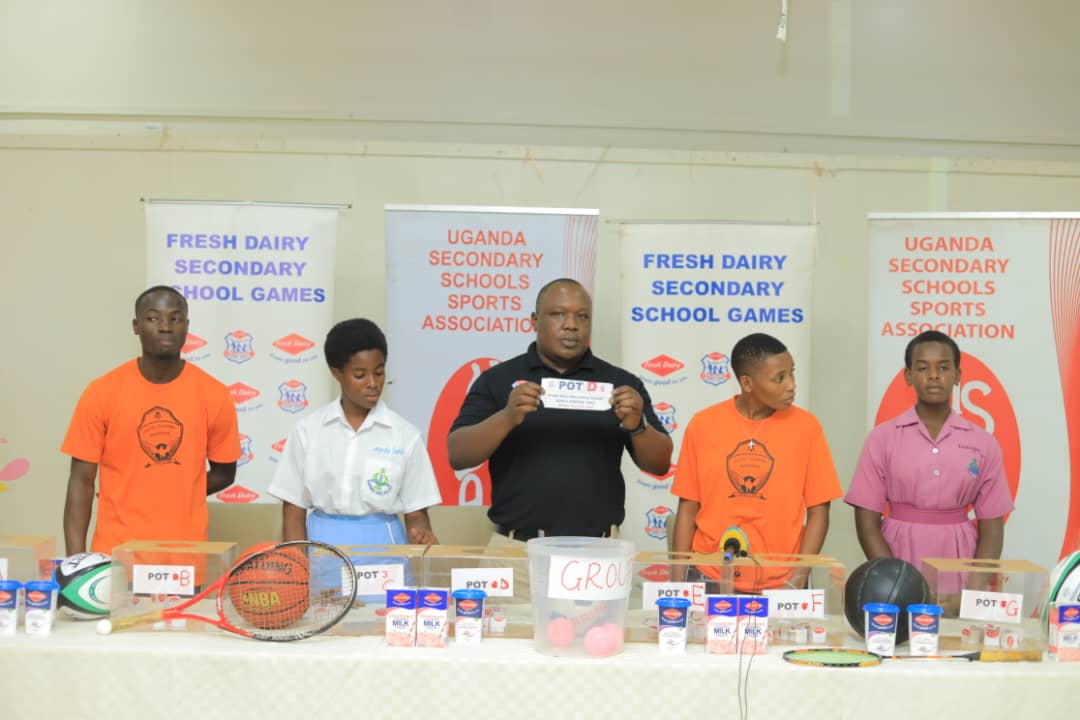 He further added that, "As title sponsors, we are humbled by the role we are playing in growing the stature of Uganda's secondary schools games.
Fresh Dairy's sponsorship essentially serves to nurture the sporting talent of our youth while highlighting the need for health and nutrition using our products which are great for refreshment and post-work out replenishment.
Fresh Dairy believes in developing a complete individual in terms of Sports, Academia and Health."
This year's edition will have a total of approximately four hundred twenty three thousand (423,000) students, which is also an increase in the number of students taking part compared to the past two years.
These are set to compete in seven (7) sports disciplines including football, basketball, rugby, table tennis, badminton, tennis and hockey.
Fresh Dairy Secondary School Games  National Finals will start on 7th till 15th May 2023.
They will take place in Mbarara at Ntare Secondary School. All the finalists will qualify for the East African Secondary School Games set for Huye, Rwanda in August 2023.