Bebe Cool task FUFA, UPL to integrate sports into music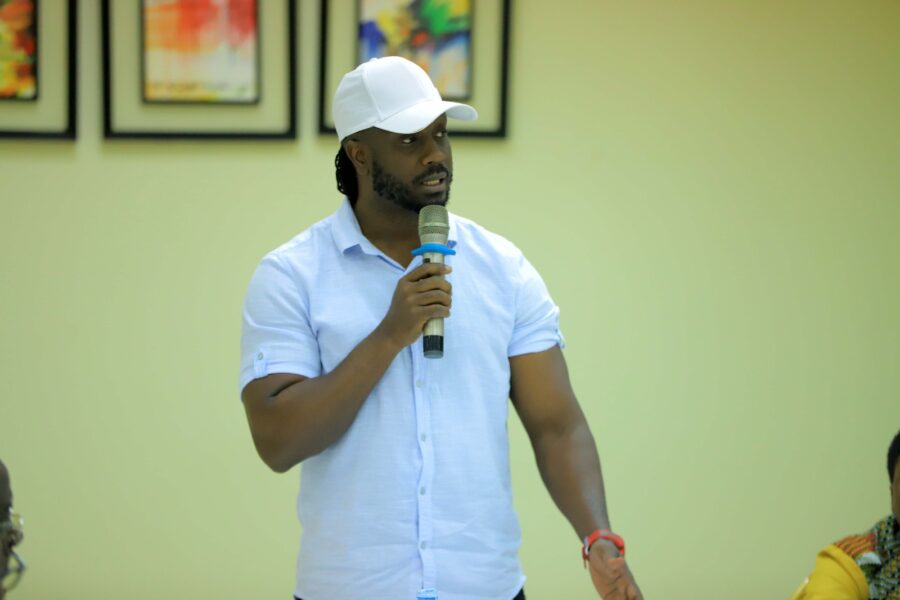 Top Ugandan musician Moses Ssali alias Bebe Cool has tasked the Federation of Uganda Football Associations (FUFA) and the Uganda Premier League (UPL) to collaborate with artists if they are to bring back fans into stadiums.
FUFA on Wednesday held a strategic meeting with the StarTimes Uganda Premier League (board and secretariat) and Club Chairpersons aimed on how to improve the top tier league.
The meeting held at Imperial Royale Hotel which was interactive in nature made attempt at generating ideas on how to address the current challenges and how best can the League can grow into a viable product.
Bebe Cool who came on the invitation of the FUFA President made a presentation to Club chairpersons on how football must work hand in hand with entertainers to pull crowds during domestic games.
According to the Wire Wire hit maker, the move will end up bringing music fans into supporting football.
"Music and sport work in tandem. For example, over the weekend Rihanna performed at Super Bowl. How many people who literally didn't know anything about NFL but watched because the musician was performing? So as FUFA, UPL and clubs, you must make a strategic move to tap into our fans by bringing entertainers to closer to the game," Bebe Cool said.
Very intelligent man
Imagine uganda without Bebecool 😎 pic.twitter.com/HhBhAEQf6e

— NS Sport (@SandrahNassali) February 15, 2023
Meanwhile, FUFA president Moses Hashim Magogo hinted on three salient areas where emphasis must be put in order to make a complete turnaround of League and these include resources, infrastructure and The Sports Law.
'When a musician comes to perform at a sporting event /football match, his or her fans turn up and may find sport interesting.
When there's a variety on show you get different fans interested in different things' – @BebeCoolUG pic.twitter.com/mlGUwfn2f7

— FUFA (@OfficialFUFA) February 16, 2023