Ambrose Tashobya appointed as National Council of Sports chairman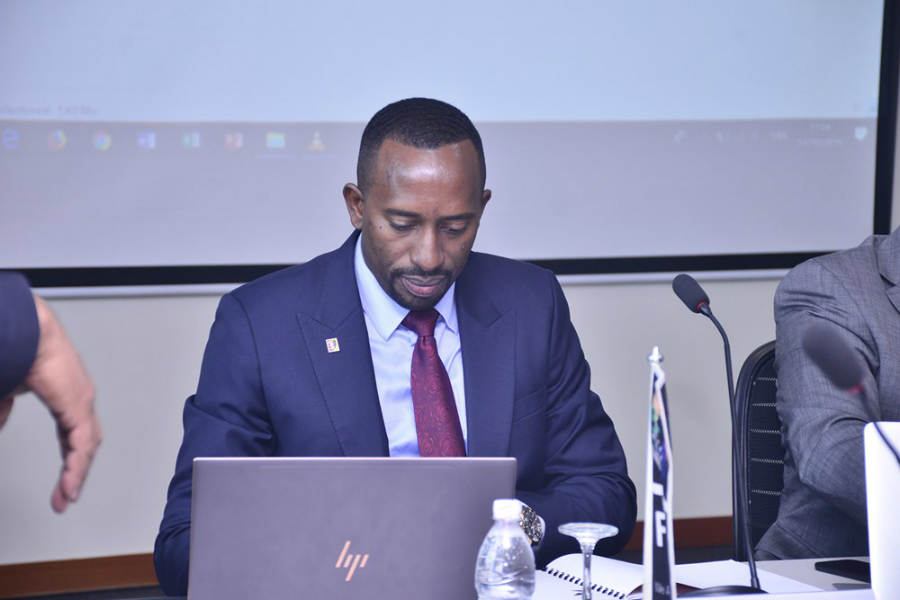 Former Federation of Uganda Basketball Association (FUBA) president Ambrose Tashobya has been appointed as new National Council of Sports (NCS) chairperson.
Tashobya who replaces Don Rukare, together with his new cabinet were appointed on Tuesday, 15th February 2022 and their work started with immediate effect.
Carrying on the role on a two-year tenure, Tashobya has more  unfinished tasks left behind by Don Rukare ranging from federation conflicts, improper funding policies, sports infrastructural development among others.
Stephen Assimwe, Paul Luswata, Mark Ssali, Grace Abalo are the other members  dropped.
Tashobya who served as President of the Federation of Uganda's Basketball Association (FUBA) on a four-year tenure from 2015, his time witnessed a remarkable growth for the sport in Uganda.
Other members include Ms Juliet Oyullu who is a wife to former Aruu Member of Parliament Hon Odong Otto and Mr Derrick Namisi who Economist at Ministry of Education and sports.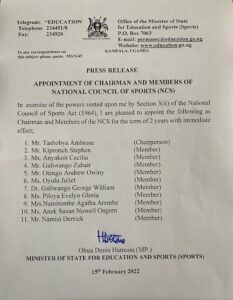 About Author