Afcon 2021: Mauritania and Gambia face off as both targets victory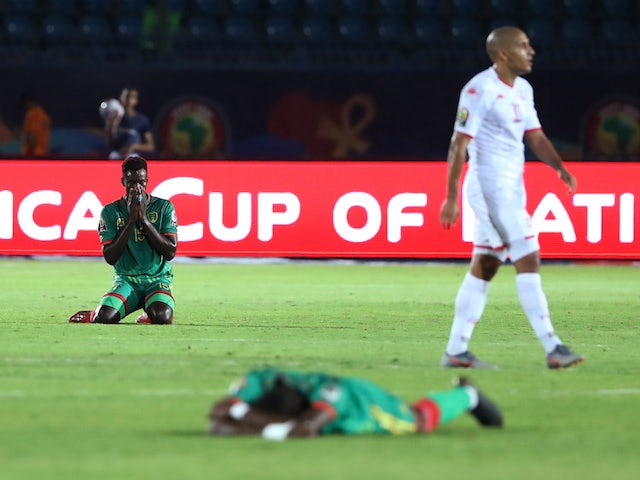 Neighbors Mauritania and Gambia will start their Group F adventure of the TotalEnergies Africa Cup of Nations, Cameroon 2021 with an awaited encounter in Limbe.
After a début appearance in Egypt 2019, Mauritania's Mourabitones are back in the TotalEnergies Africa Cup of Nations with hopes in a better outing.
With the upper hand over neighbors Gambia in head-to-head games, they enter the group opener knowing that a positive result might mean a huge step towards the second round.
There might be a chance for the tournament's youngest player, Lekweiry Beyatt, who only turned 16 last April.
"I'm satisfied with our preparation in Abu Dhabi. We played 2 friendlies, and we are ready to start our campaign. I benefit from the work done by Corentin Martins, who laid the foundations for this progressive success," Mauritania head coach Dider Gomes da Rosa.
"Now we had to find momentum, our goal is to be at least in the round of 16. We are calm, realistic, we have to show humility, we will bring a breath of fresh air to this AFCON."
"Gambia is a good team with very big individuals, it is not a team to be neglected, and they can be the tournament's surprise," he added.
On the other hand, Gambia who are playing their first ever AFCON finals will also seek a bright opener for their continental big stage debut.
Belgian coach Tom Saintfiet led the Scorpions to achieve their best feat in football, and now he will need one more step forward.
He will be depending on the likes of Assan Cessay, Ebrima Darboe, Musa Barrow and others.
"We have ambitions, and we enter this AFCON with deliht. In 51 years, Gambia have not played in an international competition,"
"We will start this competition without pressure. The atmosphere is fantastic. A whole country is concerned. Gambia has fantastic young footballers who want to appear in front of the world."
"We are not here for tourism but to represent this young nation," Gambia head coach Tom Saintfiet said.
This will be the first encounter between Mauritania and Gambia at the Africa Cup of Nations, with the latter one of only two nations to make their AFCON debut this year alongside the Comoros.
About Author