FEASSSA Netball: St. Noa Girls off to final with a win against Buddo SS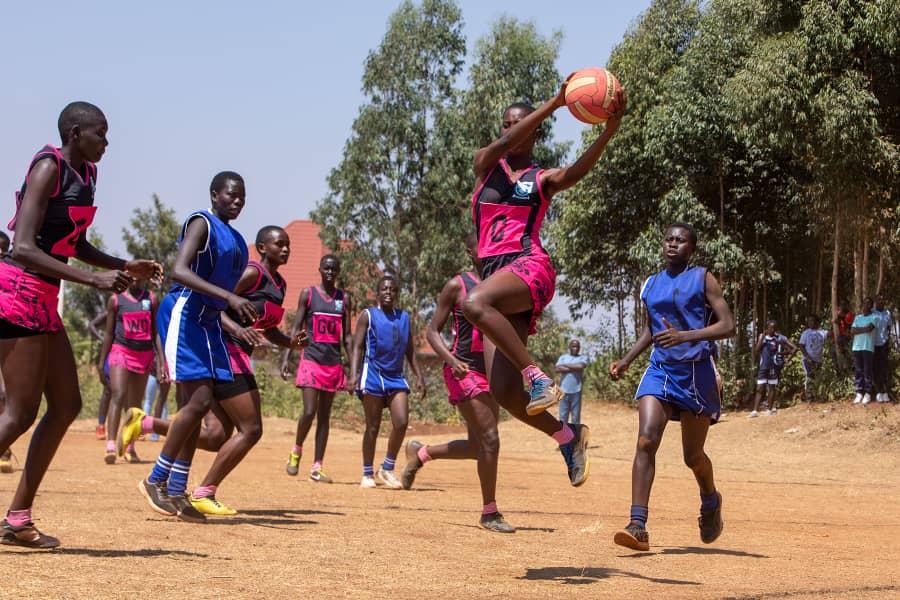 Netball Semi-final
St. Noa Girls Secondary School-Zana 48-38 Buddo SS
St. Mary's-Kitende Vs  Kawanda SS
St. Noa Girls Secondary School-Zana have reached the 2023 Federation of East Africa Secondary Schools Sports Association (FEASSSA) final after their triumph against Buddo SS.
The Zana based side won by a 10 goals difference in an all-Ugandan affair held on Saturday, 26th August at Save TTC.
St. Noa Girls won the all quarters 9-14, 19-24, 29-34 and 38-48 in the first, second third and fourth.
Buddo SS come to the semi-final stage as 2nd placed. They garnered six (6) points in four after losing Kitende in the biggest group stage clash.
They (Buddo SS) scored 298, and conceded 158.
St. Noa Girls are second scoring side in the championship behind St. Mary's-Kitende with a tune of 314. They conceded 125 to register a 189 goals difference.
They (St. Noa) led group A unbeaten eight (8) points in four.
St. Noa Girls will face the winner between St. Mary's-Kitende and Kawanda SS who meet in the next semi-final.
Defending and record champions St. Mary's Secondary School-Kitende will face another Wakiso district giant Kawanda SS.
Kitende who topped group B with eight (8) points after a 100% four games winning run will face group A second place Kawanda SS.
Kawanda SS recorded four wins and a loss to St. Noa Girls Secondary School-Zana to advance to the semi-final.
St. Mary's-Kitende was the most scoring side in the group stage. They scored 337 goals and conceded 101 to register a goals difference of 236.
Kawanda SS scored 205, conceded 136 to register six (6) points.
About Author