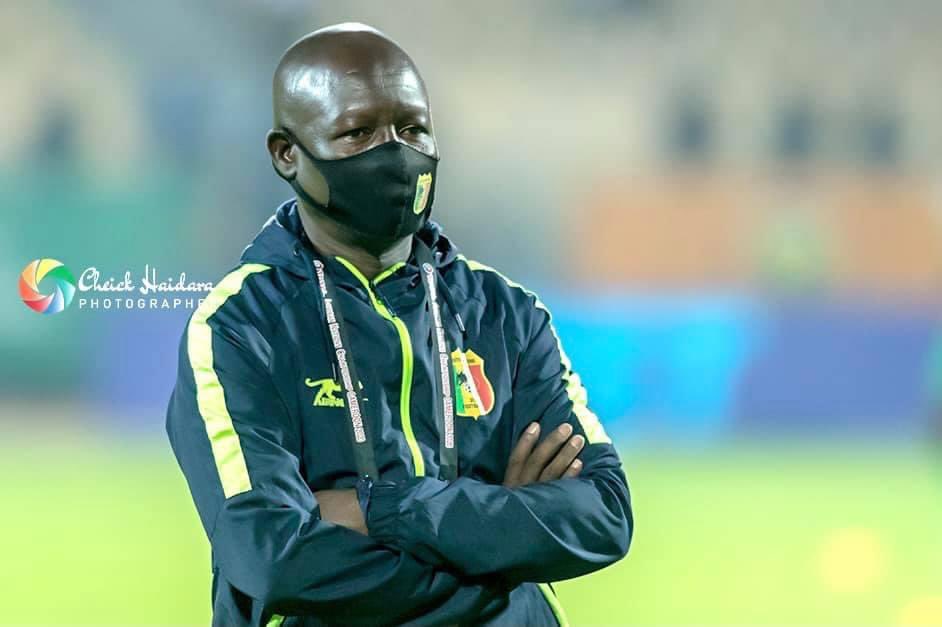 Mali coach Diané Nouhoum is cautious that his side need to have the right mindset ahead of their opening game against Angola in the TotalEnergies CHAN 2022 on Monday, 16 January at the Miloud Hadefi Stadium in Oran, Algeria.
The Eagles, who are making their fifth CHAN appearance, have only lost their opening game once and that was at their debut edition in 2011 when they lost 1-0 to Côte d'Ivoire consequently failing to make it out of the group stages.
They have since gone on to win twice 2-1 against Nigeria (2014) and 1-0 against Burkina Faso (2020) and drawn once 2-2 against Uganda in 2016 and have established that how they start the tournament goes a long way in giving them direction on how far they can go in the tournament.
In 2016 and 2020, they reached the CHAN final falling to the Democratic Republic of Congo and Morocco in that order but this decent record which should ideally give Nouhoum and his side confidence has been dismissed by Nouhoum who instead wants the Eagles to stay focused on their opener against Palancas Negras.
"It is not easy in Mali because every season, we lose players who move to other leagues in Africa and Europe, so our CHAN team changes a lot."
"Now, we are back to rebuilding a new team but looking at what we have achieved by qualifying to come here, we have registered some good results," Nouhoum said in the pre-match press conference.
"For me as a coach, we shall play one game at a time, and we must play to win. Even if we have less experience, we must do the very best that we can to deliver."
Even though Nouhoum does not have the comfort of the entire team from the 2020 edition that were finalists, the Malian tactician will look towards the eight returning players that will provide experience to the newer faces.
Among them are number one choice goalkeeper Germain Berthe as well as his counterpart Aboubacar Doumbia, defenders Barou Sanogo and Mamadou Doumbia as well as the midfield trio of Makan Samabali, Aly Sissoko and Ibourahima Sidibe and forward Moussa Kone.
"We are mentally ready to play a good match tomorrow and we shall do our best. We did well when we finished third in Cameroon two years ago and we want to build on that experience to do even better," Samabali told the media.
About Author