SUPL: URA need to approach Tooro United game with a lot of hunger – Masaba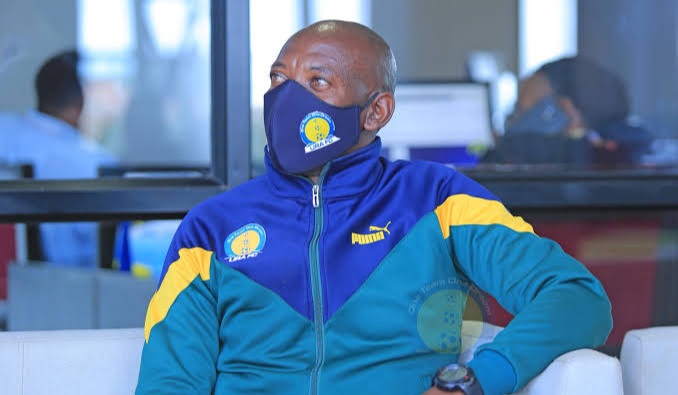 URA FC assistant coach Simeon Masaba claims that the tax collectors need to approach their game against Tooro United with a lot of hunger.
The Tax Collectors will lock horns with URA FC on Tuesday, November 23 at the Arena of Visions, Ndejje.
According to Masaba, he is disappointed with with how the team crumbled after taking the advantage in the game that wasn't a contest till the later part of the second stanza in their draw against BUL FC.
"It is always disappointing to see us lose a good advantage in the game because of mistakes at the back. It happened against Arua Hill and it continued to happen against BUL, we need to improve," Masaba said.
"We need to approach the game against Tooro with a lot of hunger and intent, the intention is clear from the boys that we need three points from the game."
"To achieve that, the boys need to defend as a unit and we also need to be more clear with how we defend. We honestly need to be more assertive as well in order to kill off the game."
URA FC will be without Nafian Alionzi who is out with a groin injury along with Najib Fesali and Jackson Nunda who are both sidelined with right knee injuries.
n the last five encounters between the two sides, the Tax Collectors haven't registered a single win against Edward Golola's side. Tooro United have won twice and the three games ended as stalemates.
About Author