SUPL: Milton Kariisa scores twice as Vipers edge Gaddafi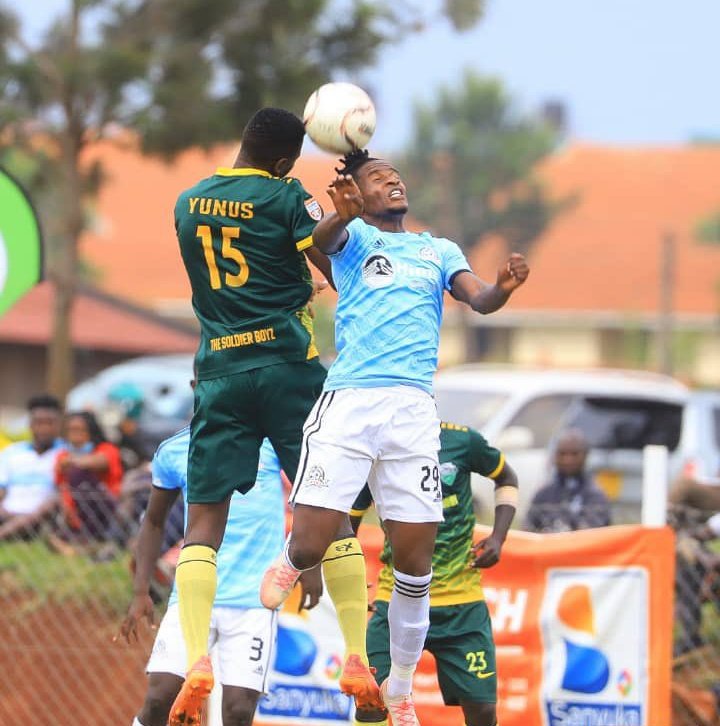 Vipers SC returned to the winning ways with a 3-1 win against Gaddafi FC on Wednesday evening.
Milton Kariisa scored twice while Bright Anukani scored the other goal to lead the Venoms to well-deserved victory at Gaddafi Arena in Jinja.
In the 15th minute, Vipers SC goalkeeper Fabien Mutombora was forced into a brilliant save to deny Gaddafi FC's James Otim.
Karisa had a good chance at goal but his shot is well collected by goalkeeper Ronald Mutebi in the 28th minute of the game.
However, four minutes later Karisa put Vipers in the driving seat when he raced into the box from a drop ball and chips over the goalkeeper Mutebi.
But Gaddafi FC leveled the matters in the 38th minute when Jamal Buchochera scored for the Jinja-based side.
Karisa then doubled Vipers' lead in the 42nd minute with a cheeky header from Cesar Manzoki.
Two minutes later, Anukani scored Vipers's third goal with a brilliant freekick that left goalkeeper Mutebi  flat footed.
The win left Vipers second on the log with 15 points from seven games played while Gaddafi remained 11th with nine points.
About Author