Kitara FC Holds A Winners' Dinner After UPL Qualification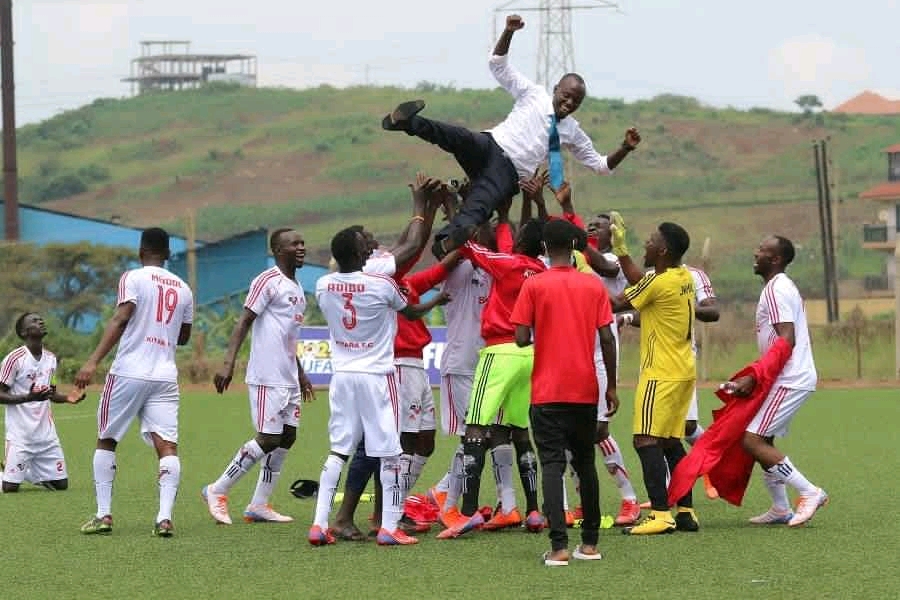 Kitara Football Club early on Wednesday 21st October, 2020 booked a slot in 2020/21 Uganda Premier League season fixture after edging Kiboga Young/Mbale Heroes 1-0, in a promotional playoff final held at Njeru.

Brian Mayanja 'Muluuli' scored the only goal that qualified the Kitara region giants to topflight league after a decade of existence.
With the happiness grabbed from Njeru, the Club managed decided to hold a winner's dinner for the players in a way of thanking them for writing Kitara in a book of football giants in Uganda.
The dinner was held on Wednesday evening at Silver Springs Hotel Lugoloobi.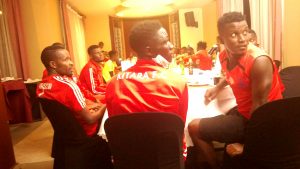 "I thank the management, coaches, and players and fans, not forgetting God because in my term it's when we qualified to Super League, that's is very good." Club's president Bamwenda Godfrey expressed his gratitude before revealing the new challenge ahead of them. "I pray to God give as courage and knowledge to see that we stay in premier league because it's another big task ahead of us but I am confident with my management that we can make it."
This has been the second time for Kitara FC to reach on playoffs in three years and in their first time in 2017/18, they lost to Paidha Black Angels FC at Lugogo.
Rogers Byamukama, Kitara Region delegate and FUFA Excom member also expressed his gratitude that in three consecutive years, Kitara has been with a club on playoffs, though been not qualifying until Kitara FC made it in 2020.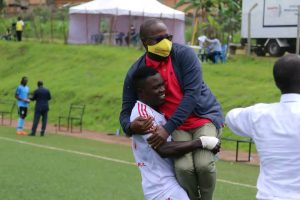 "Like Kitara, it has been three consecutive years when reaching on playoffs, the first was Kitara FC, next was Doves FC in 2019, we didn't qualify but God is Good this time we won a whole game, bringing clubs on playoffs for three consecutive years, it means that Kitara as a region, our game is growing and we are happy for this development." Rogers Byamukama told this website after a sweet dinner at Silver Springs.
"We have fans at home and here in town, we want to have fans more than Onduparaka, and our greatest task is to maintain our club in the league." Byamukama added.
On Thursday, the team will return to home base in Hoima and according to Club President, Bamwenda Godfrey, they will hold celebrations with home fans scientifically.
Kitara FC joined UPDF FC and MYDA FC to feature in 2020/21 UPL season.
About Author