FWSL: Kampala Queens edge UCU Lady Cardinals to maintain top of the table status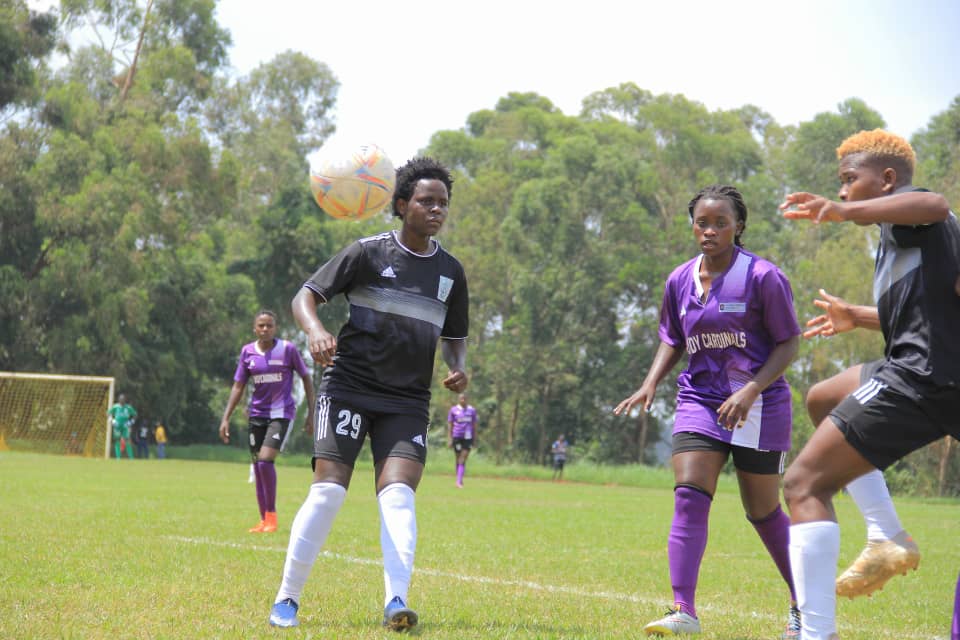 Kampala Queens have continued with their perfect start to the season following a 1-0 victory against UCU Lady Cardinals in the game played at UCU Grounds in Mukono on Saturday.
Former Kawempe Muslim and Uganda Women Football national team forward Margret Kunihira scored the only goal in the game on Saturday morning.
Kunihira sent visitors Kampala Queens into the lead in the 16th minute of the game converting Hasifah Nassuna's explicit splitter pass.
This was Nassuna's first return to her former home (UCU grounds) since her departure at the beginning of this season.
The win consolidated Kampala Queens' unbeaten and 100% wining run with 15 points on the top of the table from five games while UCU remained in second with 10 points from five games played.
While, Uganda Martyrs Lubaga beat She MAK 2-0 on the same morning. Brenda Munyana and Kevin Nakachwa's long range stunner humbled Makerere University.
Elsewhere, Asubo Gafford Ladies FC lost 3-0 on the road to Katushabe Stadium to Lady Doves in Masindi.
Asubo Gafford (3) points, reigning champions She Corporate on two and newbies Riness SS sit in the relegation zone in the 8th, 9th and 10th position respectively.
About Author