FUFA Big League: Byabachwezi, Ssenkaba on target as Kitara FC stretch gap at the table summit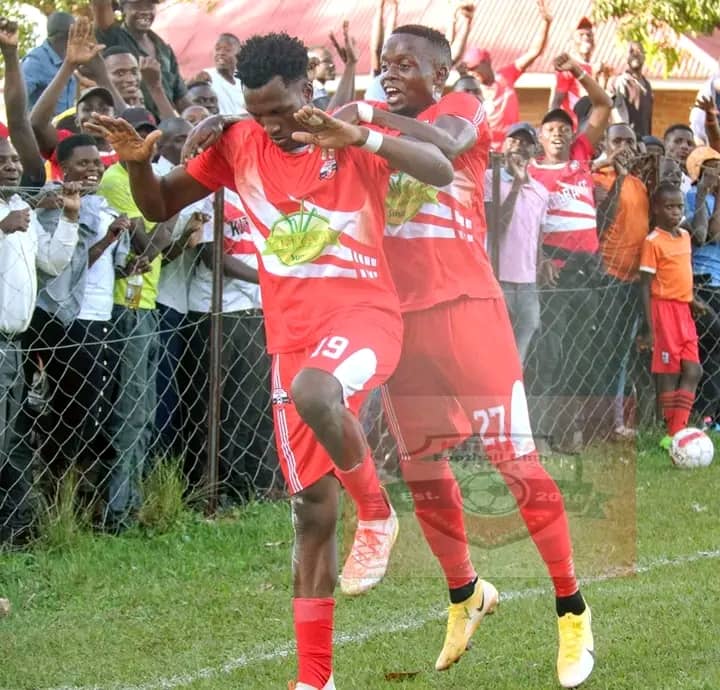 Kitara Football Club registered a 2-0 victory against Kataka FC to stretch leadership gap as Police FC is held by Ndejje University at the Arena of Vision in Ndejje and NEC FC lost on road to Kosovo.
Derrick Byabachwezi and George Ssenkaba were the goal scorers for Kitara FC in the 73rd and 75th minutes respectively
The victory sees Kitara FC move to 43 points, consolidating themselves at the top of the table.
Kataka drop to the relegation zone, and are now 14th as they remained on 22 points after defeat.
The Cops will have to appreciate Denis Kalanzi who scored a late equaliser in the late minute of the game against Ndejje University to at least earn a point.
Police FC maintain the second position with 39 points four behind leaders Kitara FC.
Brian James Obedi had put Ndejje University in the lead in the 43rd minute of the game which was cancelled for the draw in the late period of the game.
NEC FC lost 2-0 to relegation threatened Luweero United at Kosovo grounds in Luweero suffering their second consecutive defeat of the second round.
Isaac Balyejusa and Arafat Ssentongo scored a goal for Luweero United in the emphatic victory.
Despite defeat NEC FC remain in the fourth position with 37 points.
Match-day Results
Northern Gateway 0-0 Kyetume
Luweero United 2-0 NEC
Ndejje University 1-1 Police
Soroti City 2-0 Lugazi FC
Kaaro Karungi 1-0 Booma FC
Adjumani TC FC 1-0 Jinja North United
Kitara 2-0 Kataka
About Author