Fresh Dairy Games: Kawempe Muslim out, St. Noa, Rines, Amus, Mukono off to semi-final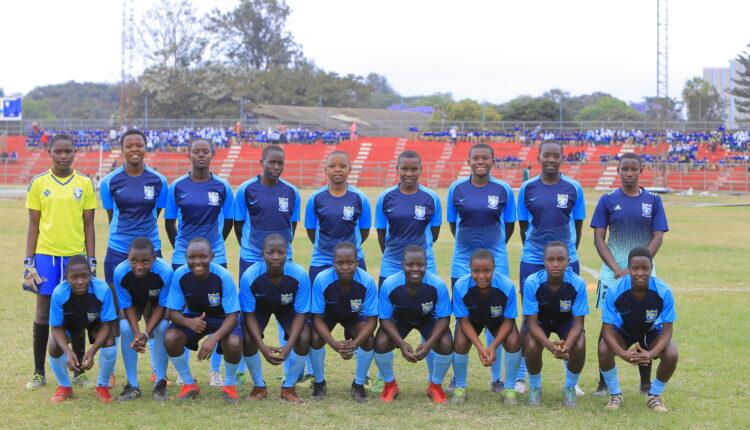 National and FEASSSA reigning champions St. Noa Girls Secondary School-Zana have stormed the Semi-final stage at the ongoing Fresh Dairy Secondary Schools Games in Mbarara.
Goal poacher Sylvia Kabene scored a brace as defending champions comfortably beat Gulu based Sacred Heart SS in the quarter-final.
Leading group A with 13 points, they (St. Noa) scored the most (28) goals at the group stage level and conceded only once.
They will face off with Wakiso district rivals Rines High School in a highly anticipated semi-final contest set for Sunday, the 14th at Kakyeka Stadium.
Rines High School labored past a resilient Olila High School. They (Rines) won 3-2 in penalties after a highly contested barren normal time quarter-final show.
The tournament's all time champions Kawempe Muslim Secondary School we subjected to an early parking in a 10-9 defeat to Amus College-Bukedea via penalties.
Dynamic forward Hadijjah Nandago put Kawempe Muslim into an early 1-0 lead converted from the spot.
However, Amus College's late equalizer cancelled the lead to force the game to spot kicks.
Amus College topped group F with maximum (15) points scoring a tune of 17 goals and conceded once. They eliminated Ryakasinga CHE by 3-1.
They will lock horns with this year's  surprise team Mukono Parents. They eliminated St. Malico by 2-0 at the round of 16 stage before their 5-4 penalties triumph against Boni Consili after a 1-all draw in the quarter-final.
They led group D with a 100% winning record, accumulating 15 points in five games ahead of 2018 champions Gadafi Integrated Academy on twelve.
Mukono Parents scored a total of 22 group stage goals and conceded only two to register a 19 record difference.
The semi finalists have qualified for the Federation of East African Secondary Schools Sports Association (FEASSSA) games due this August in Huye City of Rwanda.
Full Semi-final fixture
1. St. Noa Girls Secondary School-Zana Vs Rines High School
2. Amus College Vs Mukono Parents
About Author