FEASSSA GAMES: Rwanda replaces Burundi to host the biggest regional secondary schools event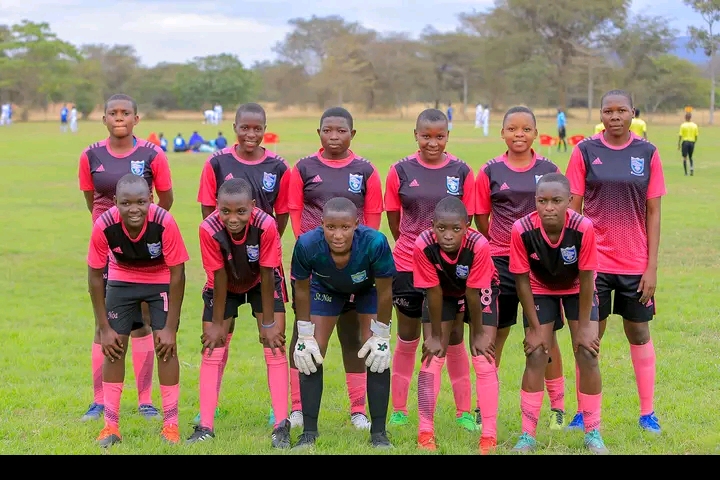 FEASSSA girls football reigning champions St. Noa Girls Secondary School – Zana
Federation of East African Secondary Schools Sports Association (FEASSSA) executive committee have announced Rwanda as the host of the 2023 FEASSSA Games replacing Burundi.
Burundi who initially had hosting rights failed to confirm to host in the given time.
Rwanda was voted as a standby host Nation in Arusha Tanzania by the FEASSSA Executive Committee during the previous edition.
After Burundi's failure to confirm, Rwanda was requested and confirmed to host.
FEASSSA games return to Rwanda after six years since the 2018 held in the northern district of Masanze edition.
In the 2022 Arusha, Tanzania edition, Uganda successfully defended the overall trophy following incredible performances across different disciplines.
Champions (Uganda), won 18 gold medals, 10 silvers and 13 bronze medals.
Uganda got gold in Basketball (3X3 and 5×5) for both boys and girls, Rugby 7s, Rugby 15s, Football (Boys and Girls), Badminton, Netball, Hockey (Boys and Girls), Lawn Tennis (Boys), Table Tennis (Boys and Girls), Swimming (Boys) and Athletics (Girls). Uganda was also successful in both the primary section of football for the U-16's in either gender.
Kenya ranked 2nd with 5 Gold, 12 Silver and 3 Bronze followed by Rwanda in the 3rd place with 2 Gold, 2 Silver and 4 Bronze
The host Nation Tanzania came out in the 4th place with a Silver and 5 Bronze
About Author