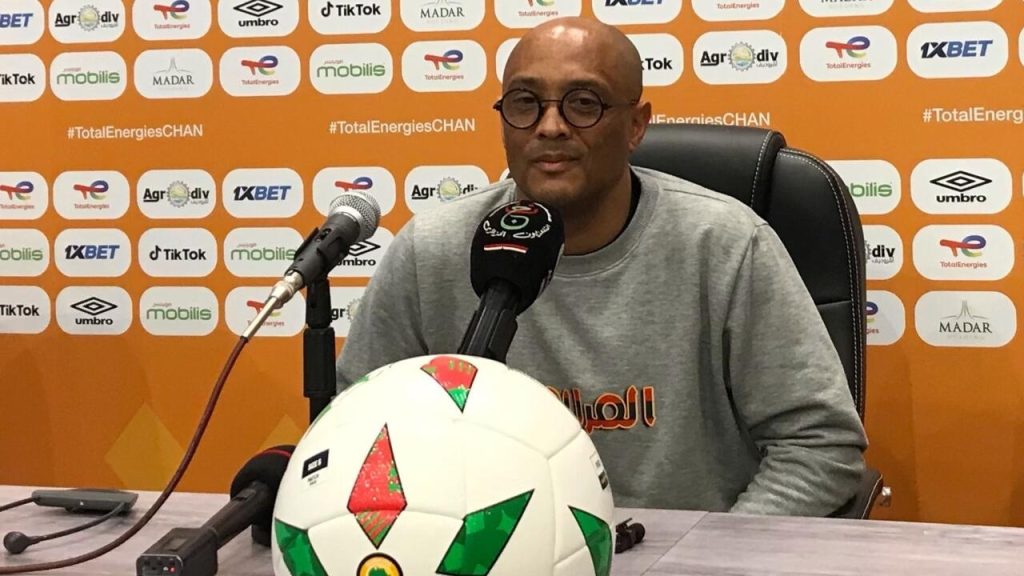 Coach Amir Abdou has stated that his to desire to make history with the Mauritania will spur them on when they meet Senegal in the quarter-final of TotalEnergies African Nations championship (CHAN) on Friday.
The historic quarter-final showdown will take place at the 19 May 1956 Stadium in the Algerian city of Annaba with many tipping the Teranga Lions as the favourites for the match.
The Mauritania boss has a reputation of being a coach capable of pulling major upsets in African football after his exploits with Comoros at the 2021 TotalEnergies Africa Cup of Nations (AFCON).
The Comoros national football team staged one of the biggest upsets in the history of the AFCON when they sent Ghana home from the tournament after inflicting an improbable 3-2 defeat of the giants to make the round of 16.
Abdou thinks Mauritania can continue to stun the so-called CHAN giants in a historic quarter-final showdown with their neighbours who are fancied by many as the favorites.
"Qualifying for the quarter-final is a dream for us. We want to keep dreaming and continue to make it a happy dream. We have to be at our best to defeat Senegal," 50-year-old Abdou stated.
"It's down to hard work. When I took over Mauritania they had potential. Our league back home is not the reference point in Africa, but we have our strengths and listening players. We have worked really hard like Comoros. Now we want to write a story with Mauritania.
"I have told my players that we have reached this stage and we can't go back. We have to give our all in the quarter-final.
Mauritania topped the three-team Group D that had 2020 CHAN finalists Mali and Angola and the trainer is confident of his players' commitment for the match against the Teranga Lions after making it out of a group with heavyweights;
"We have to find a balance between attacking and defending, which is very key against a dangerous side like Senegal. We played against Angola and Mali, two good teams in the group stage.
"The team made lots of efforts against Mali. We ran a little more, but in the game against Senegal like any direct qualification game, we must be strong physically and mentally."
Striker Hemeya Tanjy of local giants FC Nouadhibou stated the readiness of the side ahead of the decisive clash with Senegal with the main aim of reaching the semi-final of the tournament.
"We are ready and have one major objective to reach the semi-final and we believe we can go that far," Tanjy said.
Friday's match will be played at 1900 GMT at the 19 May 1956 Stadium in Annaba.
About Author