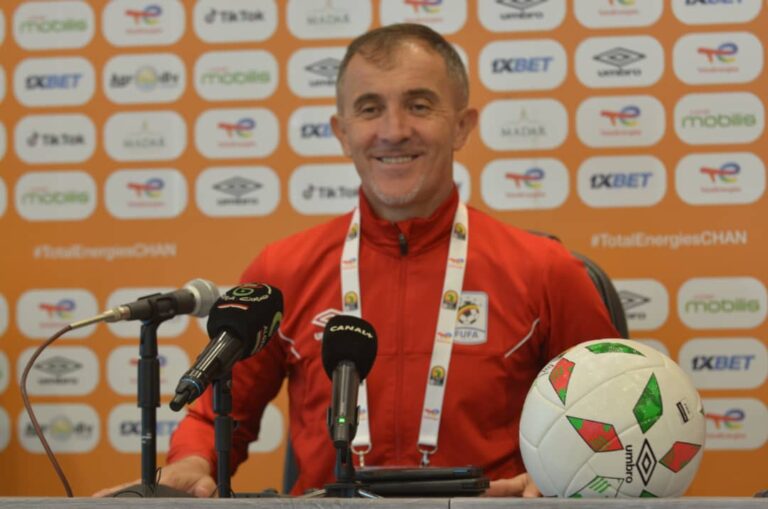 Uganda Cranes head coach Milutin Micho Sredojevic has confessed that he has been having sleepless nights in his quest to unlock the tough Senegal.
The East African giants are preparing for the 2022 TotalEnergies African Nations Championship (CHAN) second group clash on Wednesday.
The two sides will clash at the 19 May 1956 Stadium in Annaba, in the second round of games in Group B of the tournament being played in Algeria.
Uganda, who held DR Congo to a goalless draw in their first game, face an uphill task against group leaders Senegal and Sredojevic says his side is looking forward to stepping up their performance.
"We have deeply analysed the game against DR Congo and want to improve. We are fully aware of the challenge of entering the den of the Lions of Senegal," Micho said.
"We are excited over this game and we respect our opponents but in a game of football it is unpredictable. We will make the most of our moments and expose their sources of vulnerability. Our ultimate target is to get performance and results.
"We have been working with sleepless nights to have details about the Senegal game. It is a human game and a perfect team doesn't exist.
"So I have watched Senegal, I have respect for their individual quality, and team quality of Senegal. We need to match and outmatch Senegal's qualities and to display the best performance to get results."
Wednesday will be crucial in Uganda's desire to go past the group stage at the CHAN, a feat they have failed to attain in their last five participations.
"Life between failing and succeeding is very thin. We won our opening game in 2014 but went out of the group stage. All five participations have been decided by a fine margin. I want to turn our dreams into reality as small details will give us perfect results," Micho continued.
"I am waiting for the match to see what happens. I would like to take the pressure from the players and tell them to come and compete against their Senegalese brothers."
Goalkeeper Alionzi Nafian Legason kept a clean sheet against DR Congo. The 26-year-old was part of the Cranes' squad during the 2020 edition of the competition in Cameroon.
About Author