Buddo SS sweeps medals as STAHIZA, Kawempe win football at 2023 USSSA Elite edition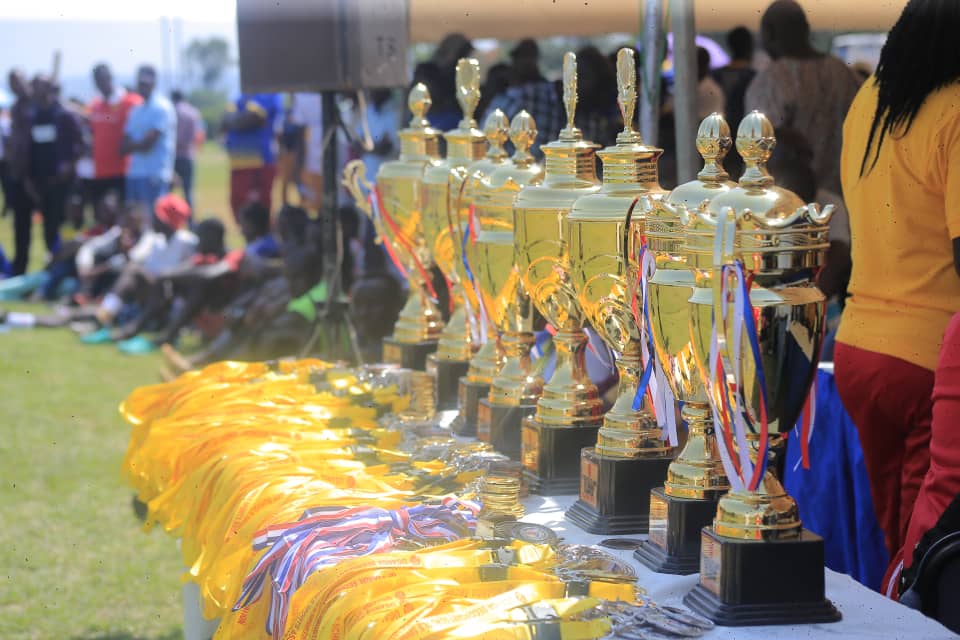 USSSA Elite championship: Kawempe, Buddo, Standard High, Kakungulu, St. Elizabeth Girls are 2023 Elite winners
The Uganda Secondary Schools Sports Association (USSSA) games climaxed on Saturday afternoon, the 28th January 2023.
Buddo was overall winners with three gold medal at the event. They won two 3X3 basketball trophies and against St. Mary's College Rushoroza in both categories.
They also beat Kawempe Muslim Secondary School 42-26 in the netball final to become champions taking their medal tally to three (3).
Standard High School-Zana and women football giants Kawempe Muslim were crowned champions in boys and girls football respectively.
The Zana based side (Standard High School) beat Ryakashinga Che 2-1 in the final to win this year's edition.
Standard High School also beat Buremba SS 3-1 to win the volleyball final to become second overall winners with two medals.
In girls football, Uganda's giants Kawempe Muslin Secondary School who thumped Sacred Heart 6-0 in their opener, played for a goalless draw in the final round robin tie against Ankole champions Sheema Girls to retain the title.
St. Elizabeth, who are also the National girls volleyball champions registered the highest points in a round robin tournament to win Gold.
Uganda Secondary Schools handball household Kakungulu Memorial won the boys accolade.
Five sports disciplines in football, Netball, basketball, handball and volleyball were competed for by schools.
Mbarara High School was the host for this year's edition.
USSSA ELITE GAMES WINNERS 2023
FOOTBALL BOYS
Standard High School Zana
FOOTBALL GIRLS
Kawempe Muslim Secondary School
BASKETBALL 3X3 BOYS
Buddo Secondary School
BASKETBALL 3X3 GIRLS
Buddo Secondary School
VOLLEYBALL BOYS
Standard High School Zana
VOLLEYBALL GIRLS
St. Elizabeth Girls School Mbarara
HANDBALL BOYS
Kakungulu Memorial School Kampala
NETBALL
Buddo Secondary School
About Author