Buddo SS perfectly defend Wakiso district football trophy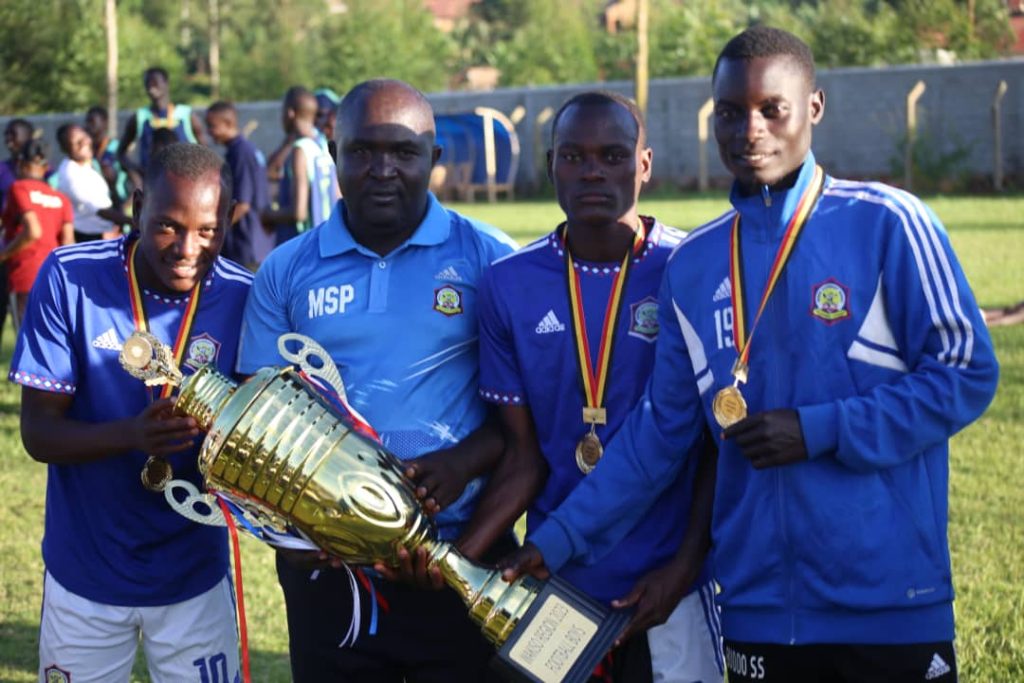 Buddo SS are Wakiso district Uganda Secondary Schools Sports Association (USSSA) boys'  football champions after their triumph against national champions Kitende in yesterday's final.
St. Mary's Kitende lost slimly by 2-1 to Buddo SS in the Uganda Secondary Schools Sports Association (USSSA) Wakiso qualifiers in a highly contested tie at Kabaka Kyabaggu Stadium.
On form Denis Kisiriko and Joseph Kizza  were on target as champions Buddo SS defended their last year's glory.  Abdul Nsereko scored for St. Mary's Kitende.
The trophy became Simon Peter Mugerwa's third since he joined Buddo. He first lifted the district trophy in 2019.
Buddo beat Standard High-Zana 5-3 after penalties in the Semi-final to reach this year's final after a goalless normal time draw.
St. Mary's Kitende eliminated Kawempe Royal College in 4-2 penalties shootouts after a normal time 1-1 draw.
Ali Wasswa and Abdul Nsereko scored for Kawempe and Kitende in the normal time respectively.
Buddo SS, Kitende, London College, STAHIZA, Kawempe Royal College qualified for USSSA National Schools championship to be held at Nyakasura School in Fort-Portal.
About Author