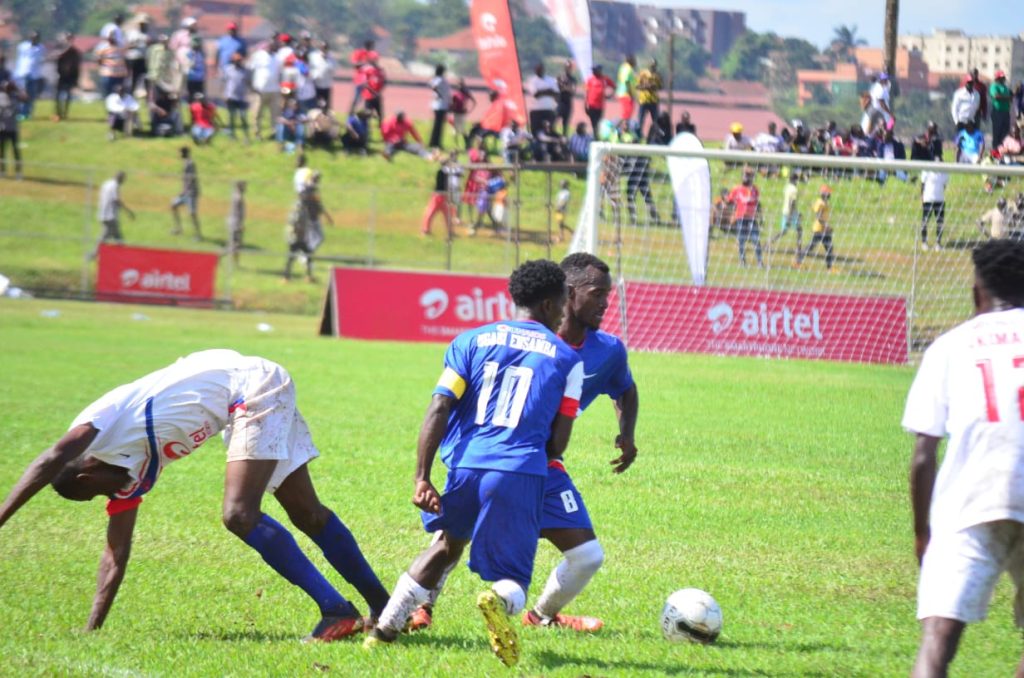 Vianne Ssekajugo scored twice in Ngabi Nsamba's 3-1 victory against Nkima at Muteesa II Stadium Wankulukuku as the Bika Byabaganda 2023 kicked off.
In the presence of the Kabaka of Buganda His Majesty Ronald Muwenda Mutebi Ssekajjuko scored both goals in the first half.
Ivan Kamoga scored the third for Ngabi Nsamba.
Nkima's only goal in the game was scored by defender Moses Kiggundu from the spot.
Yasser Mugerwa of Nkima clan was sent off by Referee Richard Kimbowa for a harsh challenge on Paulista Muwonge.
In Netball Nkima defeated Ngabi Nsamba 43-30.
Minister Henry Ssekabembe Kiberu appreciated Kabaka's subjects for the good turn up,
"We thank all those who made it for the opener I believe this is the way to go the numbers were promising."
"This is a great milestone for us so I argue all clans to make proper preparations so that we can see such great performances until the final.
Ngabi Nsamba joins the 23 clans that already got a bye while Nkima waits for the draw to know their next opponet on the knock out stage.
About Author