2022 Commonwealth Games: Uganda's She Cranes form group A alongside reigning champions England and other three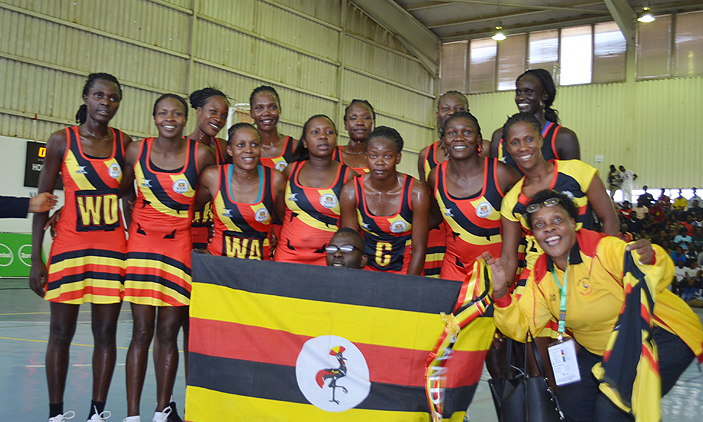 Uganda National team for netball the "She Cranes" was pitted in Group B alongside defending champions who are also the host Nation England, New Zealand, Malawi, Northern Ireland and Trinidad and Tobago of the 2022 Birmingham Commonwealth Games.
The development was announced by the World Netball governing body and Commonwealth Games Federation on Friday 4th March 2022.
During the same draws, Africa's number one South Africa, Barbados, Scotland, Australia, Jamaica, and Wales were pitted in group A.
These draws took place after the confirmation of the last six Nations to the event set for Thursday 28th July to Monday 8th August in the heart of England, Birmingham.
Uganda will throw off against New Zealand on Saturday 30, July before meeting Trinidad and Tobago on Sunday.
Uganda's last three days in action will come against hosts England on Tuesday 2nd , Northern Ireland (Wednesday 3rd) and Malawi on Thursday 4th .
Uganda, Scotland, Wales, Trinidad and Tobago, Northern Ireland and Barbados were the last six Nations to be confirmed into this year's edition.
Uganda's She Cranes earned their automatic qualification following a recent performance in Pent Series and Africa Netball Championship held in Namibia, in November last year.
The She Cranes moved a place from seventh to sixth in World rankings, overtaking Malawi.
The other teams including Scotland, Wales, Trinidad and Tobago and Northern Ireland qualified due to being ranked 8-11.
Barbados qualified despite being in 13th place as a replacement of the 12th placed Zimbabwe who is currently not a Member of the Commonwealth of Nations.
Australia, New Zealand, England, Jamaica, South Africa and Malawi were the first six Nations to qualify in October 2021 according to their ranking positions as of the 21st July 2021.
About Author